Egypt forms panel to amend constitution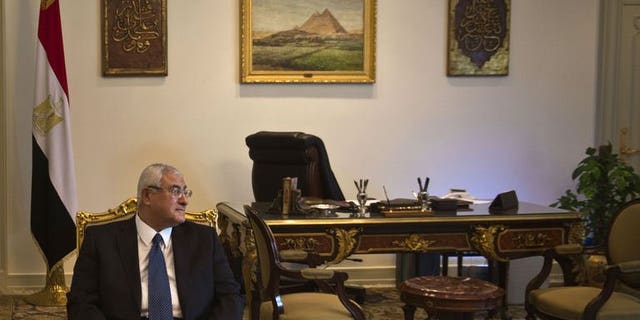 CAIRO (AFP) – Egypt's interim president on Saturday appointed a committee of experts to amend the constitution that was suspended following the military's overthrow of president Mohamed Morsi, the presidency said.
Under a decree issued by the caretaker president, Adly Mansour, the committee, which consists of four university professors and six judges, will begin its work on Sunday.
The committee members will have 30 days to make their amendments, which will then be presented to a 50-person body representing different groups in Egyptian society.
The larger panel will include members of political parties and trade unions, religious officials and army officers, and will in turn have another two months to make final changes to the draft before submitting it to the president.
Mansour will then have 30 days to call a referendum on the charter.
Ousted Islamist president Morsi's government adopted the controversial previous constitution by referendum in December 2012 with a majority of 64 percent, but a voter turnout of just 33 percent.
Opposition politicians and members of Egypt's Coptic Christian community denounced the Islamist-drafted text, which was also criticised by UN rights chief Navi Pillay for curtailing certain rights, including those of non-Muslims.
Egypt's caretaker president issued a charter last Monday outlining the timetable for the constitutional reforms, as well as fresh parliamentary and presidential elections due to be held early next year.
Shortly after it was announced, Morsi's Muslim Brotherhood rejected the temporary charter as a decree enforced by "putschists".