Egypt bars 2 Human Rights Watch workers from entering country ahead of report on mass killings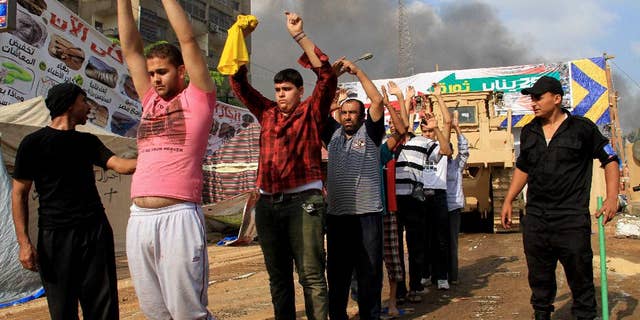 CAIRO – Egyptian authorities have denied entry to the executive director of the New-York based Human Rights Watch and another U.S. staffer ahead of a critical report by the group on mass killings in the country.
An airport official said the two were turned back Monday for security reasons after nearly 12 hours in the Cairo airport. He spoke on condition of anonymity because he was not authorized to speak to reporters.
Human Rights Watch was to release a report Tuesday about the security crackdown last year on protesters backing deposed Islamist President Mohammed Morsi. Hundreds were killed in one of the raids, described as the worst mass killings in Egypt's modern history.
Human Rights Watch said Egypt's police and army "methodically opened fire with live ammunition" during the dispersals.