Egypt arrests US student, Australian journalist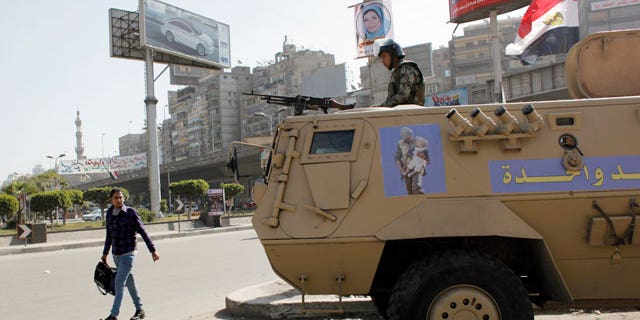 CAIRO -- An Egyptian security official says that authorities have arrested an Australian journalist and an American student accused of trying to bribe people to join a strike demanding a faster transition to civilian rule called for the anniversary of former President Hosni Mubarak's ouster.
He says the foreigners and their Egyptian guide were detained in the city of Mahalla al-Kobra on Saturday after residents told police the three were handing out money to encourage people to participate in the strike.
The northern industrial city has seen violent worker strikes in the past.
The security official says they will be referred to the state prosecutor's office. He spoke on condition of anonymity because he was not authorized to release the information.