Ecuador's president leaves summit amid hostage crisis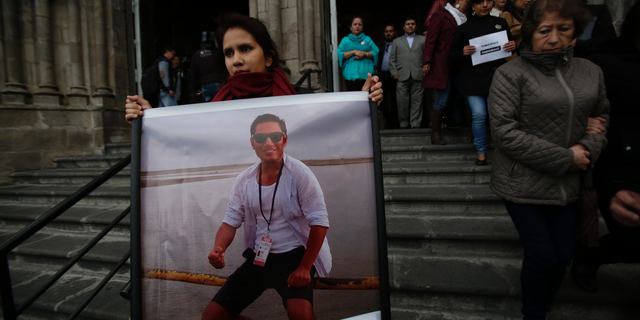 QUITO, Ecuador – Ecuadorean President Lenin Moreno is returning home early from a regional summit amid unconfirmed reports that three news workers kidnapped along the border with Colombia have been slain.
Colombia's RCN network said Thursday that it has handed over to authorities gruesome photos purporting to show the bodies of the three men. Both governments have yet to confirm the authenticity of the photos.
The two journalists and a driver from the Ecuadorean newspaper El Comercio were taken hostage last month while investigating a rise in drug-fueled violence along Ecuador's northern border.
Earlier this week, authorities dismissed as fake a statement in which a group claiming to be a holdout faction of Colombia's demobilized FARC rebel group said the news workers were killed during a military raid.