Ecuador president halts motorcade to confront teen making obscene gesture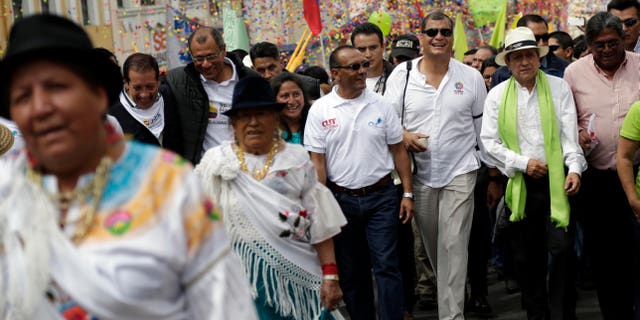 NEWYou can now listen to Fox News articles!
QUITO, Ecuador (AP) – Ecuador's President Rafael Correa isn't one to let a slight go unnoticed.
When a 16-year-old appeared to make an obscene gesture at the president's passing motorcade, Correa brought it to a halt, got out and confronted the teenager.
Officials say the boy identified as Luis C. was detained and later sentenced to 20 hours of community service for making offensive gestures at the president on May 1.
The government communications office says Correa "got out of the vehicle and complained to the youth about his attitude," calling on him to respect the country's leader.
The office says the boy's mother slapped one of the president's bodyguards.