ECB head underlines room to cut rates further, sees recovery as fragile for foreseeable future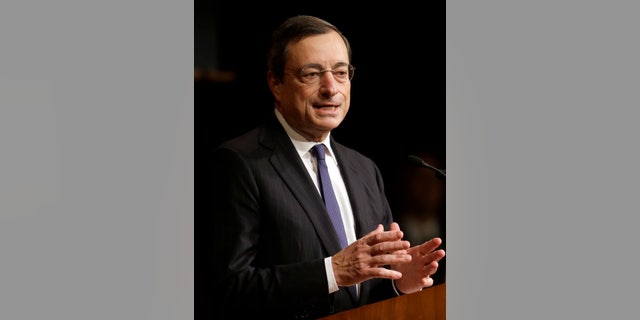 FRANKFURT, Germany – European Central Bank head Mario Draghi says the eurozone economy will stay "subdued and uneven" for a while and underlined that the bank has room to cut interest rates further to help growth.
Draghi said in a speech Thursday in New York that the upturn will be weak "for as long as it is meaningful for us to look into the future."
Analysts say Draghi wants markets to know that the bank is nowhere near withdrawing its stimulus efforts, unlike the U.S. Federal Reserve. The Fed's discussion of ending its bond-purchase stimulus has unsettled markets around the globe.
The eurozone grew 0.3 percent in the second quarter after six straight quarters of decline. The ECB has kept its benchmark rate at a record low of 0.5 percent, despite high unemployment.