Dutch populist Wilders warns of backlash if he is frozen out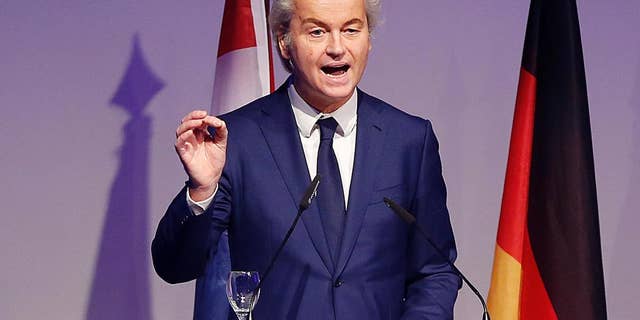 THE HAGUE, Netherlands – Dutch populist Geert Wilders says mainstream politicians in the Netherlands will have to work with his Party for Freedom if voters strongly back his anti-immigration, anti-European Union platform in the country's upcoming election, or face a peaceful backlash.
Wilders' Party for Freedom is polling strongly ahead of the March 15 election for the lower house of Parliament. Mainstream parties, however, have ruled out working in a coalition government with him. That means it would be extremely difficult for him to form a government, since the Dutch electoral system all but guarantees coalitions.
In a television interview Sunday, Wilders says "If voters make the PVV really big — I'm not talking about two or three extra seats, but really big ... they will have to" work with his party.