Dutch court quashes $50 billion Yukos shareholders' award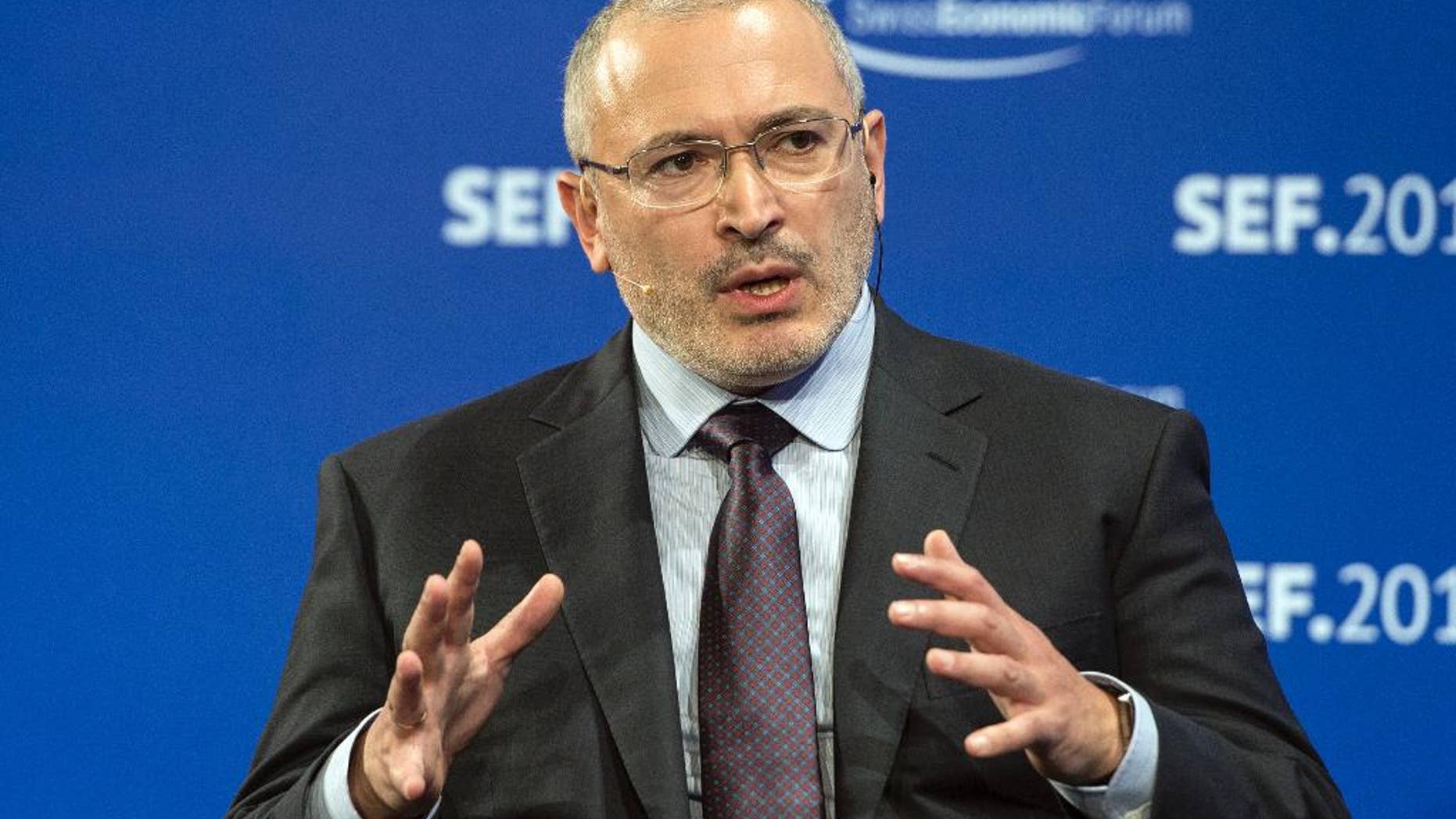 THE HAGUE, Netherlands – A Dutch court on Wednesday quashed a $50 billion award Russia had been ordered to pay the former majority shareholders of Yukos, a major victory for Moscow in the high-stakes dispute over the dismantling of what was once Russia's largest oil producer.
The former shareholders immediately vowed to continue their legal battle for compensation and to appeal the decision.
The Hague District Court's written ruling overturned a July 2014 decision by the Permanent Court of Arbitration, which said that Moscow used tax claims to seize control of Yukos in 2003 and silence its CEO, Mikhail Khodorkovsky.
Khodorkovsky, an opponent of President Vladimir Putin, had begun to use his vast wealth to fund opposition parties challenging Putin's power.
The Dutch court said the Hague-based arbitration panel did not have jurisdiction to rule in the case because the arbitration was based on an energy treaty that Russia had signed but had not ratified.
Tim Osborne, director of GML, the company that indirectly owned the majority of Yukos' shares, said the company maintained the 2014 award for what he called the "politically motivated destruction of Yukos" was right.
"We will appeal this surprise decision by The Hague Court and have full faith that the rule of law and justice will ultimately prevail," he said in a statement.