During Obama visit to Manila, Philippine president defends record on journalist deaths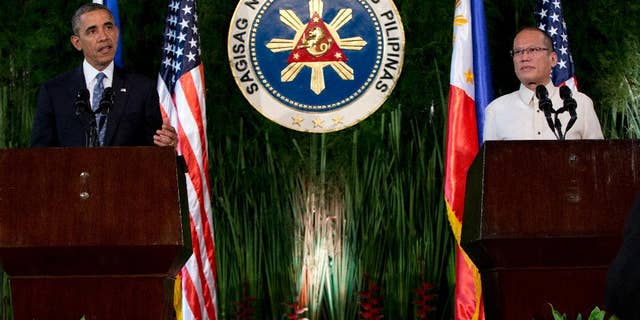 MANILA, Philippines – Philippine President Benigno Aquino III is pushing back against criticism that his government has done too little to address extrajudicial killings of journalists and others.
Aquino was asked about human rights during a news conference with visiting U.S. President Barack Obama.
Aquino says his government's track record speaks for itself. He's citing the prosecution of those implicated in a 2009 massacre that killed 52 journalists and civilians.
But Aquino also says sometimes investigators determine journalists weren't killed because of their profession. He says out of respect for privacy, officials don't always disclose what they discover about, in his words, "shall we say, other issues."
Aquino says those who accuse his government of stifling dissent should look at local media where he says criticism of the government is tolerated.