Duchess Kate waxes nostalgic touring her former elementary school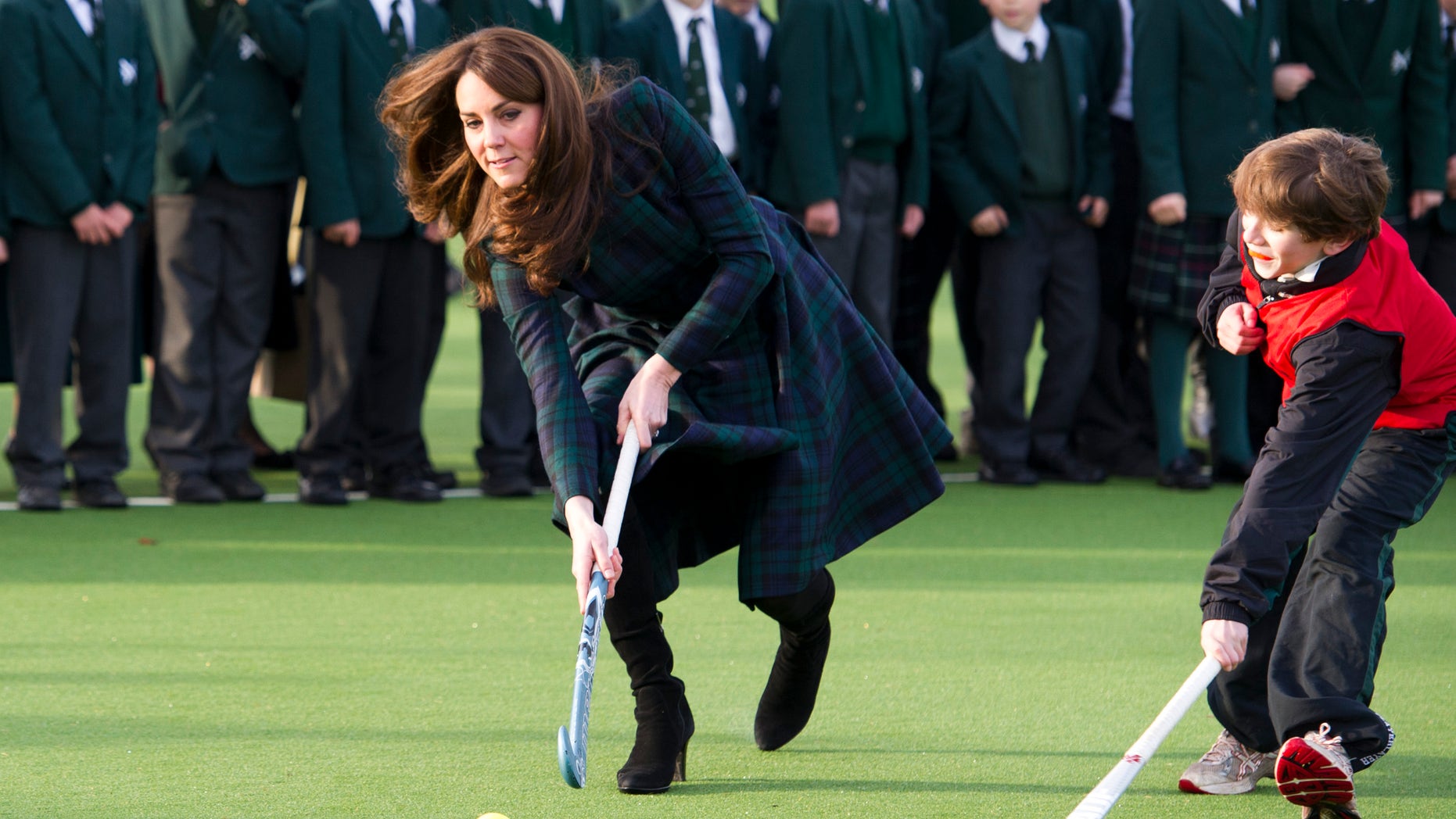 LONDON – The Duchess of Cambridge has gone back to school.
The royal, formerly known as Kate Middleton, played hockey and revealed her childhood nickname -- Squeak -- when she returned to her elementary school for a visit Friday.
Kate told teachers and students at the private St. Andrew's School in southern England that her 10 years there were "some of my happiest years." She said that she enjoyed it so much that she had told her mother she wanted to return as a teacher.
Kate, who was a keen hockey player in school, joined a group of 12-year-olds for a training session in a green and blue tartan Alexander McQueen coat and three-inch-heeled boots.
The 30-year-old duchess attended the school from 1986 until 1995.