Dubai ruler's daughter mysteriously vanishes after attempt to escape father's clutches, ex-spy says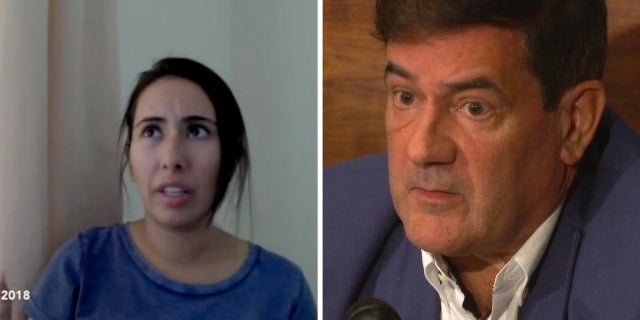 The daughter of Dubai's powerful ruler mysteriously vanished last month after she attempted to escape the clutches of her overbearing father, a former French spy said Monday.
Herve Jaubert told the Associated Press he helped Sheikha Latifa bint Mohammed Al Maktoum, the daughter of Dubai's Sheikh Mohammed bin Rashid Al Maktoum, escape her homeland earlier this year. Latifa claimed she was being abused and needed to leave the overbearing clutches of her father.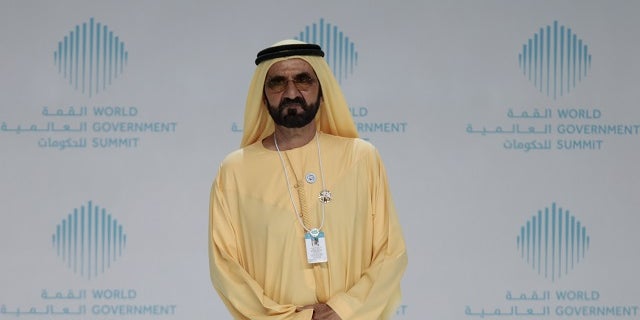 The last time Latifa was seen by her friends was last month when commandos intercepted their sailboat in the Arabian Sea and dragged her away, kicking and screaming, the friends said. Jaubert said it was likely that Latifa was taken back to the United Arab Emirates.
Jaubert said he was aware the whole situation sounds "incredible" but those were the facts.
Sheikh Mohammed bin Rashid Al Maktoum is an incredibly powerful man in Dubai. He not only rules Dubai but is the Emirates' prime minister and vice president. He is believed to have several dozen wives. Some of his sons and daughters figure prominently in local media and online, but others are rarely seen.
Sheikh Mohammed has multiple daughters named Latifa. In recent weeks, one of those Latifas has appeared frequently in the media in the country. The appearances could be an attempt to muddy the picture as local media now make no mention of the Latifa who allegedly tried to leave.
NERVE AGENT THAT POISONED EX-RUSSIAN SPY WAS IN LIQUID FORM, UK SAYS
Jaubert, a former French DGSE spy, went to the UAE in 2004 as part of a plan to build submarines for the wealthy in a project by Dubai World, a government-owned conglomerate.
However, Dubai World collapsed in the Emirates' 2009 financial crisis. Jaubert said he was involved in a financial dispute and had to flee the country.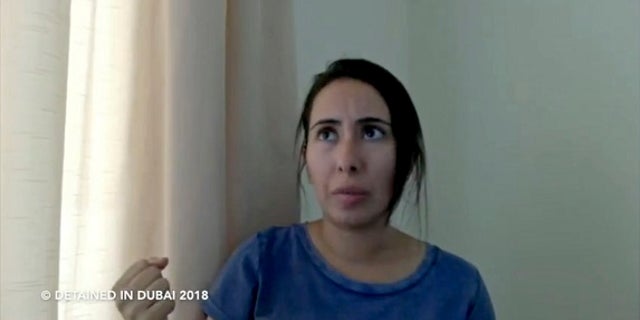 The former spy sneaked out of the country after dressing as a woman, wearing a burqa over scuba gear, and swimming to a sailboat in international waters. He wrote about his escape, "Escape from Dubai," which he said inspired Latifa to contact him.
"She said who she was and I was extremely careful," Jaubert said, adding that he confirmed her identity through "surveillance."
Latifa and Jaubert contacted Kathryn Heathcock, an immigration lawyer in order to seek asylum in the U.S. Latifa recorded a 40-minute video in which she described the abuse she endured. She claimed she has not been allowed to leave her homeland since 2000, cannot drive and is always being watched. She has a strict curfew and was abused and imprisoned after trying to leave the Emirates.
Latifa also spoke about her skydiving hobby. Kristen Cotton, 33, a sky-dive instructor and friend of Sheikha Latifa, told the Associated Press the woman in the video is indeed her friend.
"I think a lot of people think it's fake just because it sounds so crazy," said Cotten, who was an instructor in Dubai between 2012 and 2016 and now lives in Minnesota. "If I hadn't worked with her and known her and seen her every day I'd probably feel the same way. But that's the same girl I saw every day at the drop zone."
DESTRUCTION, TRAUMATIZED RESIDENTS IN SYRIAN TOWN OF DOUMA
She gave Jaubert and lawyers the video, as well as pictures of an Emirati passport and an Emirati ID card identifying her as a member of the Dubai ruling family.
Tiina Jauhiainen, a friend, said she helped Latifa travel into neighboring Oman and flee on a boat to meet Jaubert and his crew, the former spy said. Jaubert said they were sailing when three Indian and two Emirati warships intercepted their boat on March 4. He said the Indian commandos beat him and his crew.
"If you do anything, they are going to vaporize you," he said.
Indian officials told the Associated Press they had no information about the incident Jaubert described.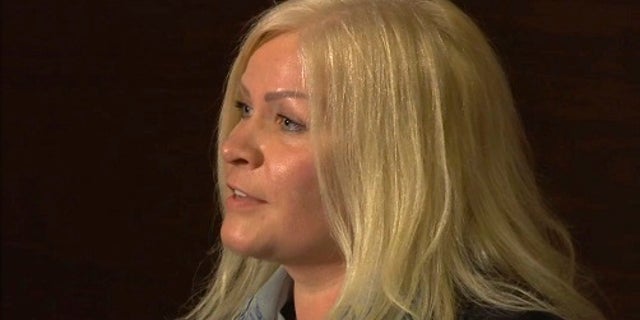 Jauhiainen recalled her friend saying, "I am seeking political asylum" over and over during the raid.
"At that time I was told to keep my eyes shut, with a threat to be shot if I didn't comply," she said. "Then I heard someone speaking Arabic and Latifa said: 'Shoot me here, just don't take me back to the UAE.'"
Jaubert added: "She was taken away kicking and screaming."
The ship was taken to a naval base in Fujairah, one of UAE's seven emirates, he said. Jaubert and Jauhiainen were detained and released but he was refused access to a lawyer or consular official.
Jaubert and Jauhiainen said they saw Latifa being forced off the ship and onto one of the warships. Since then her whereabouts are unclear.
The Associated Press contributed to this report.