'Drunk tanks' for troublemakers proposed by police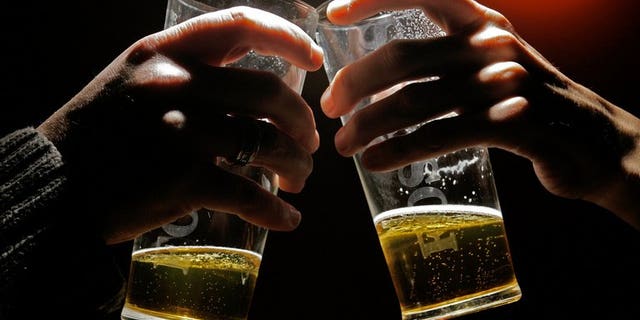 LONDON (AFP) – Inebriated individuals causing a nuisance should be put in privately-run "drunk tanks" overnight and made to pay for their own care, police chiefs in Britain said on Wednesday.
Taxpayers should not be footing the bill for increasing numbers of binge-drinkers who require medical attention, the Association of Chief Police officers (ACPO) said.
"I do not see why the police service or the health service should pick up the duty of care for someone who has chosen to go out and get so drunk that they cannot look after themselves," said Adrian Lee, the chief constable of Northamptonshire who is also in charge of alcohol harm strategy for ACPO.
"So why don't we take them to a drunk cell owned by a commercial company and get the commercial company to look after them during the night until they are sober?
"When that is over we will issue them with a fixed penalty and the company will be able to charge them for their care, which would be at quite significant cost and that might be a significant deterrent."
According to ACPO, which covers England, Wales and Northern Ireland, almost 50 percent of all violent crime turns out to be alcohol- related with nearly half of all domestic abuse being committed by offenders who were under the influence.
Alcohol also played a part in 25 to 33% of known child abuse cases.
Lee made the suggestion at the launch of a new campaign aimed at highlighting alcohol harm, amid ongoing concerns about the pressure drinkers are putting on accident and emergency services and police.