Drug Trafficking Up In Caribbean, Assistant Secretary of State Says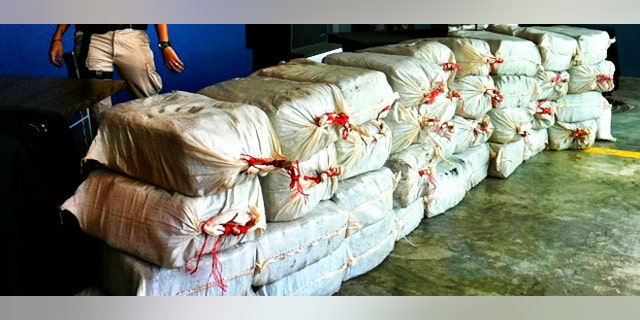 MEXICO CITY – U.S. Assistant Secretary of State William Brownfield said the amount of illegal drugs entering the United States from the Caribbean rose last year, a sign drug cartels are looking for new routes as Mexico and Central American boost anti-drug enforcement.
About 9 percent of all illicit drugs that entered the United States came from the Caribbean, compared to about 4 or 5 percent in 2011, Brownfield said.
He said authorities should focus on promoting development in the Caribbean because logic suggests drug cartels will return to trafficking routes used during the 1980s and 1990s.
Brownfield spoke Wednesday, the same day the U.N. Office on Drugs and Crime released its annual report saying there are indications cocaine trafficking has increased in the Western Hemisphere's Atlantic Ocean.
In an attempt to stem the rising tide of drug entering the region, the U.S. earlier this year began testing two new aerial tools, borrowed from the battlefields of Afghanistan and Iraq, that officials say will make it easier to detect, track and videotape drug smugglers in action.
One of the devices on display aboard the High Speed Vessel Swift is a large, white balloon-like craft known as an aerostat, which is tethered up to 2,000 feet (600 meters) above the ship's stern. The other tool on board for tests in the Florida Straits is a type of drone that can be launched by hand from the deck.
Together, they expand the ability of Navy and Coast Guard personnel to see what's beyond their horizon, according to officials from both military branches and the contractors hoping to sell the devices to the U.S. government.
The devices should allow authorities to detect and monitor suspected drug shipments from afar for longer sustained periods, giving them a better chance of stopping the smugglers. They also should allow them to make continuous videotapes that can be used in prosecutions.
"Being able to see them and watch what they are doing even before we get there is going to give us an edge," said Chief Chris Sinclair, assistant officer in charge of a law enforcement detachment on board the Swift, a private vessel leased to the Navy that is about to begin a monthlong deployment to the southwestern Caribbean, tracking the busy smuggling routes off Colombia and Honduras.
Based on reporting by The Associated Press.
Follow us on twitter.com/foxnewslatino
Like us at facebook.com/foxnewslatino