Drug cartel behind spate of violence along U.S-Mexico border, officials say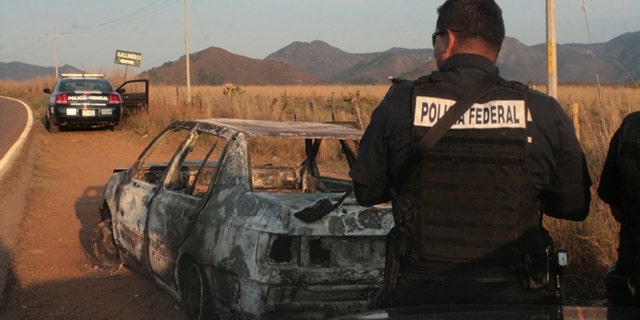 NEWYou can now listen to Fox News articles!
HERMOSILLO, Mexico (AP) – Authorities in the northern Mexican state of Sonora say drug cartel groups are behind a string of murders in a disputed corridor along the U.S. border.
At least 11 people have been killed since Friday around the town of Sonoyta, which borders Arizona.
State Public Security Secretary Ernesto Munro Palacios said Wednesday that the gangs are trying to control the area to run drugs into the United States.
He did not specify which groups are fighting. But handwritten signs were hung on footbridges this week in the state capital, Hermosillo, purporting to name gang leaders who ordered the killings.
The groups are believed to be affiliated with the Sinaloa cartel. Most of the dead have been identified as coming from the state of Sinaloa, which borders Sonora to the south.