Driver plows into emus in attack described as 'sickening cruelty': video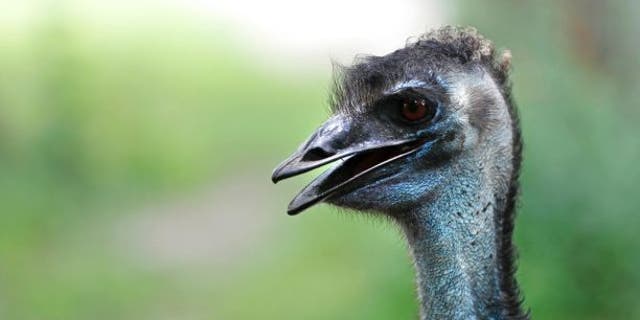 A disturbing video that surfaced on social media Wednesday shows a motorist cackling with delight as he prepares to strike about a dozen emus.
"This is f----ing great," the man is heard saying in the video about the attack on the birds, which a spokeswoman for an animal protection agency later described as "sickening cruelty."
"One, two, three," the driver counts down, before mowing down emus in what seems to be the Australian outback.
In the video, which was posted to Facebook, the driver appears with a mustache, and wearing a hat and sunglasses.
A spokeswoman for the RSPCA (Royal Society for the Prevention of Cruelty to Animals), a charity providing animal care and protection, told the Daily Mail the organization is examining the video to determine its origin. She asked for the public's help in collecting additional information about the driver.
"Such sickening cruelty clearly has no place in our society," the spokeswoman said.
Fabio Galleti, who shared the video on Facebook, told the outlet he hopes authorities "can find this person and do serious justice to him."
It is not exactly clear when or where the video was recorded.