Driver in monster truck crash in Mexico charged with manslaughter as death toll rises to 9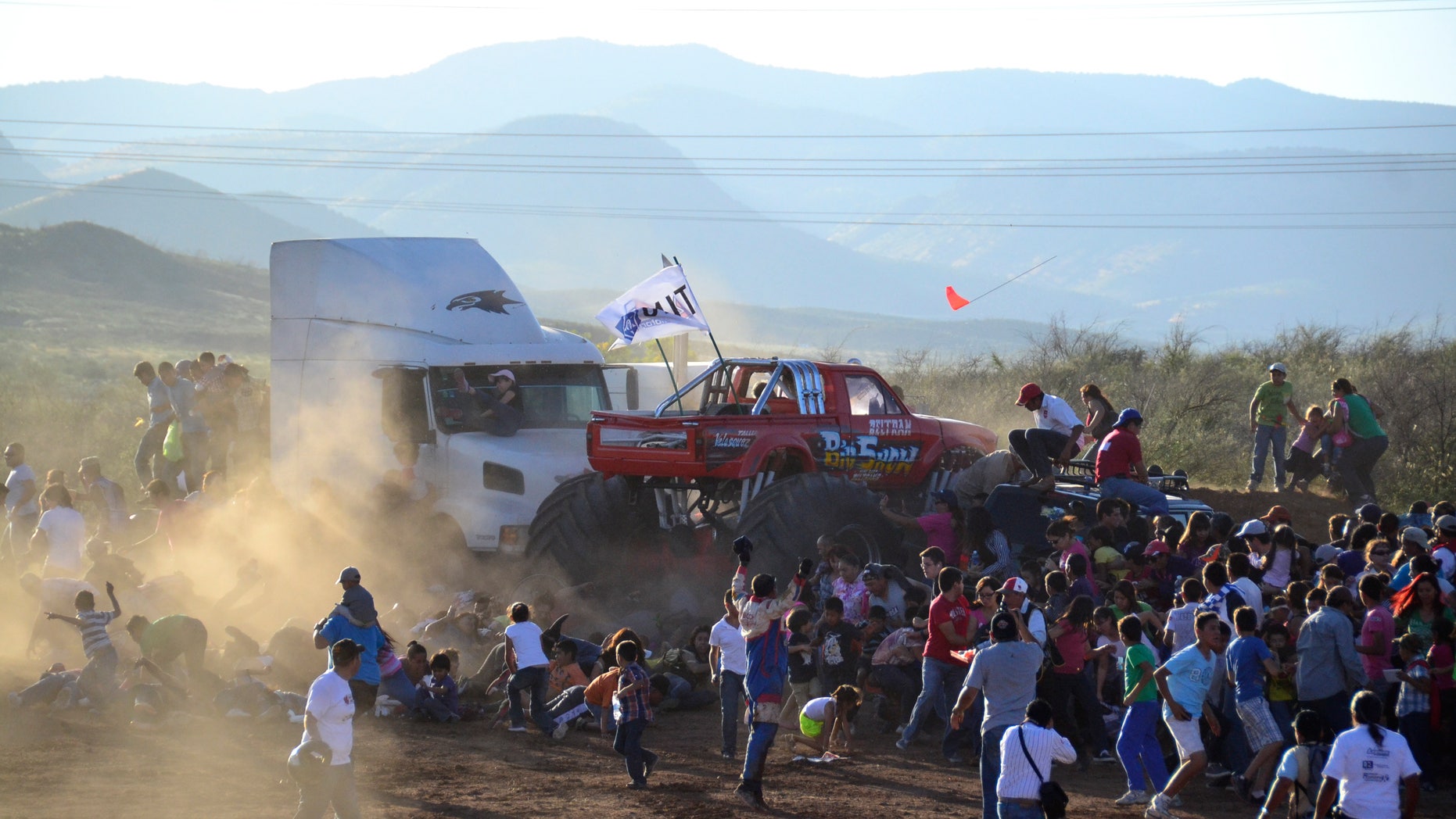 CHIHUAHUA, Mexico – Mexican prosecutors have filed manslaughter charges against the driver of a monster truck that careened into a crowd of spectators, killing nine.
Chihuahua state prosecutors say Francisco Velazquez Samaniego didn't meet age and health requirements to drive the monster truck in the exhibition.
The 51-yeard-old appeared before a judge Tuesday as another person died at a hospital, raising the death toll from Saturday's accident to nine. At least 80 people were hurt.
Velazquez Samaniego said in court that his helmet came off as the truck bounced over old cars and he lost consciousness when his head hit metal bars inside the cabin.
Organizers of the event in Chihuahua have said hundreds of people gathered without permission in the pit area of a makeshift arena in a park.