Driver caught swerving van to hit puddles, splash people is fired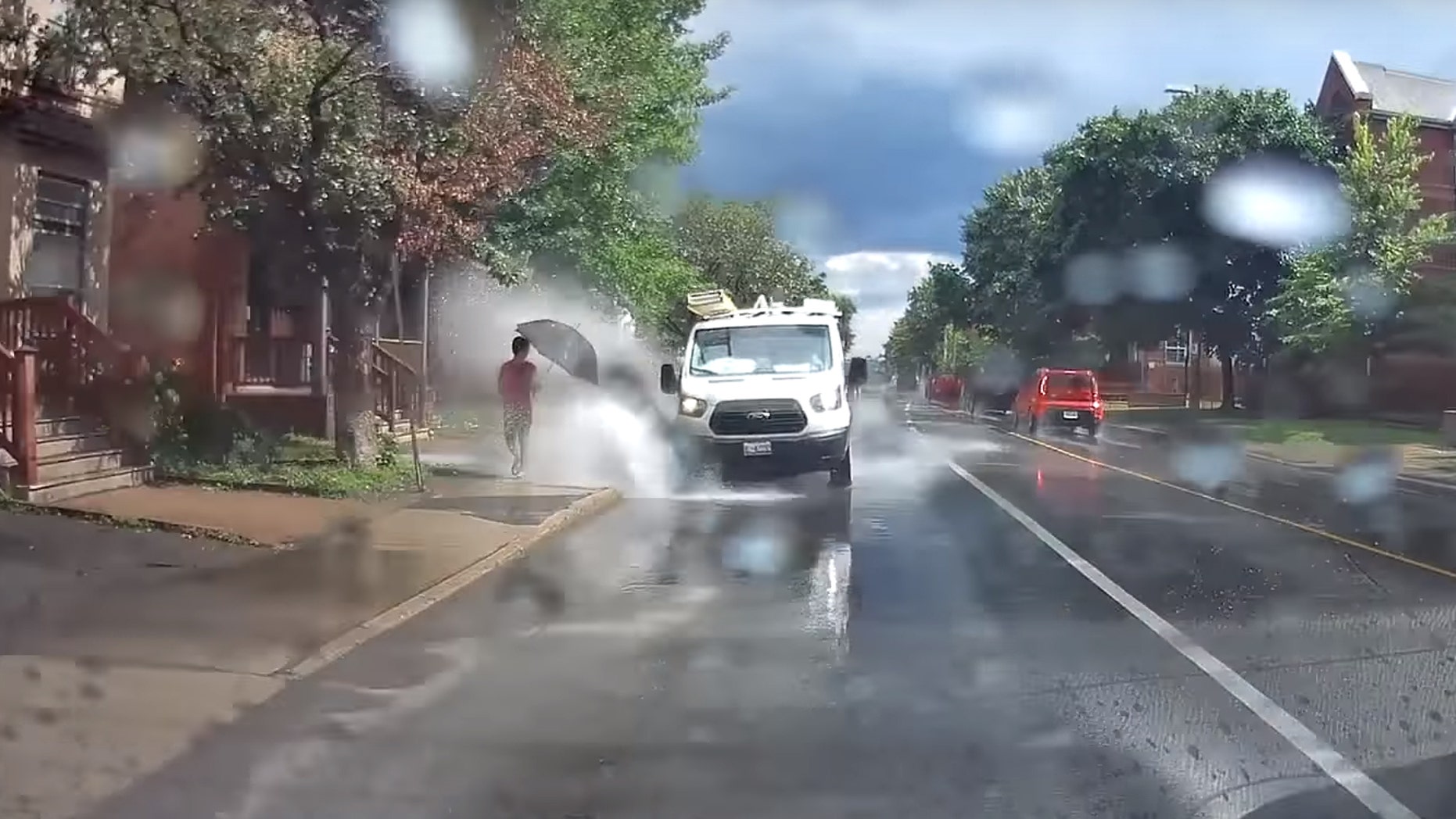 A driver in Canada apparently was fired after a video of them swerving a company truck to seemingly splash pedestrians with puddle water was posted online.
The dashcam footage, posted Friday, shows a large Ford vehicle with a ladder and other items atop swerving all over the lane in Ottawa, driving toward puddles and splashing those walking past.
The company's name, Black & McDonald Limited, is seen displayed on the truck as the driver moves past the car filming the scene.
Black & McDonald Limited, a "multi-trade prime contractor," took to Facebook to apologize for the driver's actions, which they labeled as "unacceptable driving."
"We want to reassure the public that safety is our #1 priority," the company wrote. "This is an isolated incident and the individual is no longer employed with Black & McDonald."
Sgt. Mark Gatien, of the Ottawa Police Service, tweeted that authorities saw the video. He thanked the company for "their quick and decisive action," and also thanked a patrol officer "who assisted in this outcome."