Dramatic video shows safari guide stopping a charging elephant with his hand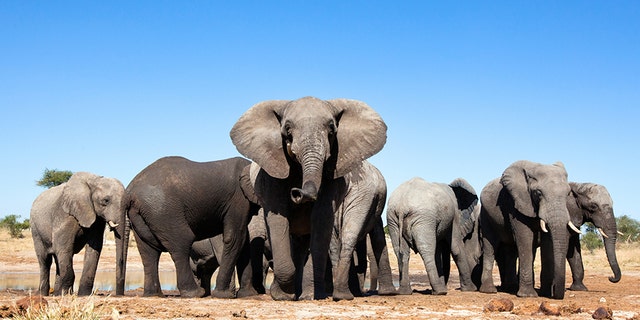 Dramatic video shows a brave safari guide in South Africa stopping a charging elephant with a wave of his hand.
The guide prevented the bull elephant from trampling to death newlyweds Brett Larsen and Lulu Shi in Kruger National Park five days ago, the South African news outlet Independent Online reported Saturday.
Larsen said he was sharing the amazing footage to give the guide, named Dean, all the credit he deserved, the paper reported.
"Dean showed nerves of steel," he said.
He said Dean stopped the elephant from charging at him and his wife three separate times without firing a shot.
The New Zealand couple was out walking on the last day of their honeymoon safari when they spotted the elephant at the top of a hill and stopped to admire it, according to the paper.
Suddenly, the elephant charged towards them.
"Dean, our lead guide, said, 'Don't move,' so we stood there frozen in terror as the elephant charged down the hill at us," Larsen told the paper.
"Straight away Dean had moved forward and become the target. He put his arm up and yelled 'Whoooa' and about (10 yards) away the elephant stopped dead in its tracks," he said.
"With his right arm raised Dean was loudly commanding the elephant and it backed off." Larsen said. "It was surreal. And what impressed me is that Dean didn't raise his rifle once. This bloke stepped up to the mark and without hesitation and no fear put his body on the line."