DR Congo rebels in Uganda for peace talks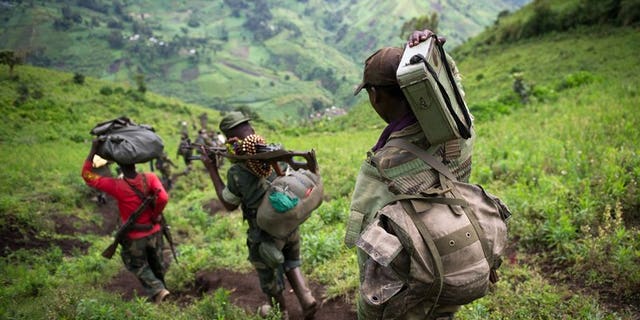 KAMPALA (AFP) – Democratic Republic of Congo's M23 rebels said Monday they were waiting for a government delegation to arrive to resume peace talks, in line with an ultimatum set by regional leaders.
Leaders of Africa's Great Lakes region on Thursday set a three-day deadline for the resumption of talks between the M23 army mutineers and Kinshasa aimed to broker an end to a recent upsurge in fighting in the resource-rich east of DR Congo.
The talks, to be held once again in the Ugandan capital Kampala, should be concluded within 14 days.
"All our delegation members are here," M23 delegation chief Rene Abandi told AFP Monday. "We are waiting for the arrival of the government side and we resume the talks."
Talks between the two sides were suspended in May, and the agreement to reopen them follows a recent upsurge in violence in the country, where Congolese troops backed by a special United Nations force launched a fresh assault against the rebels late last month.
Previous rounds of talks were repeatedly delayed, and it was not clear if talks would actually begin Monday.
However, both sides have committed to restarting the slow moving talks.
"We want peace talks and we are ready for them," Abandi said.
Officials in the office of the Ugandan mediator, defence minister Crispus Kiyonga, said they were expecting the imminent arrival of Kinshasha's team, but could not say when talks would actually begin.