DR Congo rebels claim 400 troops killed in fighting flare-up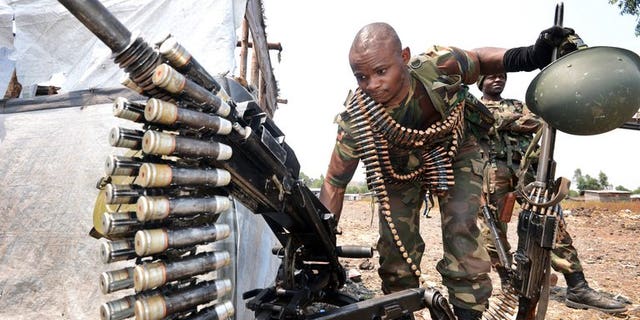 KINSHASA, Kinshasa City (AFP) – Rebels claimed Wednesday they had killed more than 400 army troops since fighting resumed 10 days ago in the Democratic Republic of Congo's volatile east, as each side accused the other of new attacks.
"Since July 14, 401 soldiers have been killed and several wounded among FARDC (government forces) ranks, while the M23 has had six deaths and 14 wounded," said Vianney Kazarama, military spokesman for the M23 rebel movement.
The army claimed on July 15, a day after the latest fighting erupted, that its forces had killed 120 rebels and lost 10 troops.
Neither toll could be independently verified.
Both sides meanwhile accused each other of launching new attacks Wednesday near the flashpoint city of Goma.
"The M23 is starting to attack," said an army officer after two bombs exploded in the town of Kanyarucinya, 12 kilometres (seven miles) north of Goma.
Just after the explosions, government troops with heavy weapons were deployed toward the town, an AFP correspondent said.
The rebels claimed the army had in fact attacked their positions first and accused them of deliberately targeting civilians.
"Two FARDC helicopters have just dropped multiple bombs" on a neighbourhood in Rumangabo, a town 45 kilometres north of Goma where the M23 has taken over a large military base, the rebel group said in a statement.
It called the attack "insane and irresponsible", and said three children had been burnt to death in their home, one man killed, and several civilians wounded.
"Most of the victims are civilians," said rebel spokesman Kazarama.
The United Nations' peacekeeping mission in DR Congo, its largest in the world, said the army had reacted "quickly and firmly" to M23 attacks, retaking a key hill in Kanyarucinya.
This had "a devastating psychological effect" on rebel morale, said the peacekeeping mission.
The UN has begun deploying its first-ever offensive force to DR Congo to fight the M23 and other armed groups. About two-thirds of the new 3,000-troop force is in place, and the UN said last week it was ready to send them into battle.
The rebellion by the M23, a group formed by Tutsi ex-soldiers who mutinied from the army in April 2012, is the latest to ravage the vast central African country's mineral-rich but conflict-torn east.
The M23 occupied Goma -- the capital of North Kivu province and the hub around which most of the fighting has revolved -- for 10 days in November, before withdrawing from the city under international pressure.
The latest bout of fighting has extinguished a truce that had lasted from late May, when UN chief Ban Ki-moon visited the region, until mid-July.