Dozens of students kidnapped from Presbyterian school in Cameroon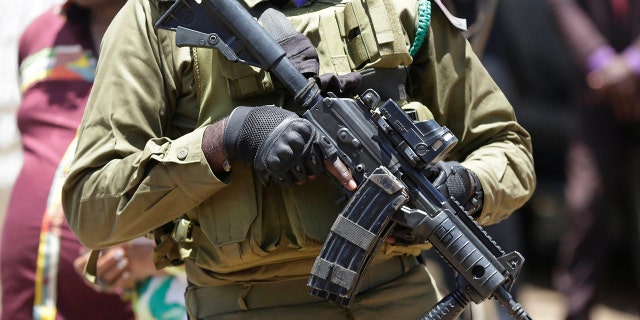 Armed men who stormed a Presbyterian school in Cameroon on Sunday kidnapped 78 students and absconded with the hostages to a separatist base, where a video captured one militant's chilling address to the scared group: "You will be going to school now here."
Governor Deben Tchoffo announced the mass kidnapping, which also ensnared the school's principal, on Monday. The school is located near Bamenda, the capital of the troubled, English-speaking region. The ages and grades of the children weren't immediately clear.
In a video posted to social media appearing to show the kidnapped group, the hostage-takers call themselves "Amba boys" and claim responsibility for the abductions. In the footage, six children are forced to give the names of their parents. The children said they were kidnapped late Sunday and didn't know where they were being held.
Amba is a reference to the state of Ambazonia, an area armed separatists are trying to establish in Cameroon's northwest and southwest regions. Militias have been trying to get the regions to secede from Cameroon.
The men who identified themselves as the kidnappers said they would only release the children when they attain their goal.
"We shall only release you after the struggle. You will be going to school now here," a man in the video reportedly said. The video couldn't be independently verified.
Violence between armed separatists and the Cameroon military have increased over the last year after a government crackdown against protesters who say they are marginalized by the French-speaking government. The militias seek to win independence for Anglophone, which they called Ambazonia.
Sunday's kidnapping was reminiscent of the 2014 abduction of 276 female students in Nigeria by terror group Boko Haram. Just over 100 girls have so far been recovered. Boko Haram is also responsible for the 2015 kidnapping of 80 people in Cameroon. More than half of those abducted were children.
The Associated Press contributed to this report.