Doomsday cult leader behind deadly Tokyo subway gas attack is executed, government says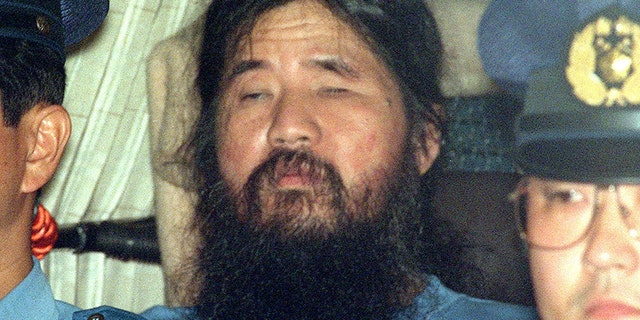 The leader of a doomsday cult in Japan and several of his followers were executed Friday for their roles in a 1995 nerve gas attack on the Tokyo subway system, among other crimes.
Shoko Asahara, founder of the cult Aum Shinrikyo, died at the age of 63, Chief Cabinet Secretary Yoshihide Suga confirmed to The Associated Press.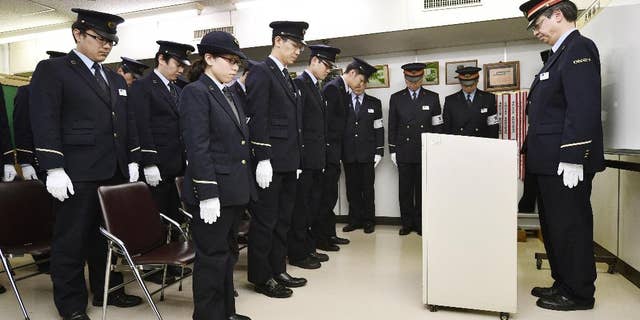 Asahara's followers — Tomomasa Nakagawa, 55, Kiyohide Hayakawa, 68, Yoshihiro Inoue, 48, Masami Tsuchiya, 53, and Seiichi Endo, 58 — were also executed, The Japan Times reported, although their deaths were not independently confirmed.
In all, 12 followers had been on death row with Asahara for the crimes, which killed 27 people.
WHAT IS SARIN? IN SYRIA, POTENT GAS BELIEVED TO BE BEHIND FATAL ATTACK
Asahara, whose real name was Chizuo Matsumoto, had spent the last 14 years on death row after he was sentenced to be executed in 2004.
The sarin nerve gas subway attack, for which the cult was responsible, left 13 people dead and sickened more than 6,000 others, after members of the Aum Shinrikyo cult punctured plastic bags to release gas inside train cars.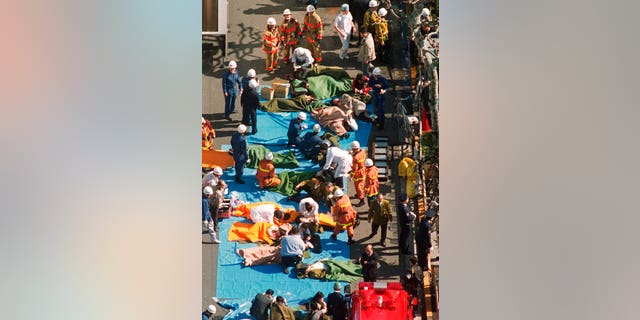 Founded in 1984, the cult attracted many young people, even graduates of top universities, whom Asahara hand-picked as close aides.
The cult amassed an arsenal of chemical, biological and conventional weapons to carry out Asahara's escalating criminal orders in anticipation of an apocalyptic showdown with the government.
The cult claimed 10,000 members in Japan and 30,000 in Russia. It has disbanded, though nearly 2,000 people follow its rituals in three splinter groups, monitored by authorities.
The Associated Press contributed to this report.