Donkey bomber kills NATO soldiers in Afghanistan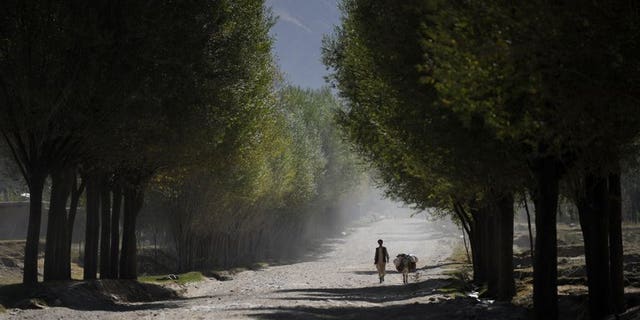 GHAZNI, Afghanistan (AFP) – A suicide bomber rode a donkey Tuesday into an Afghan and NATO military convoy, killing three Western soldiers and their Afghan interpreter, officials said.
NATO's International Security Assistance Force confirmed three casualties in a bombing in eastern Afghanistan but gave no details.
Afghan authorities said the attack happened in Wardak province, a hotbed of the Taliban insurgency just south of the capital Kabul.
Ataullah Khogyani, a spokesman for the provincial administration, told AFP that a suicide bomber riding a donkey blew himself up and killed three NATO soldiers and their Afghan interpreter.
Four Afghan soldiers who were also in the convoy in Sayedabad district were wounded.
The Taliban claimed responsibility. The group's spokesman Zabihullah Mujahid said the convoy stopped "in a tiny road in Sayedabad and was targeted by a suicide attacker."
Along with roadside bombings, suicide attacks -- often carried out by multiple insurgents storming buildings and government facilities in big cities -- are the group's main tactic.
Wardak is traversed by the highway between Kabul and Afghanistan's southern and western provinces, including the key city of Kandahar in the south.