Dominique Strauss-Kahn gets preliminary charges in prostitution probe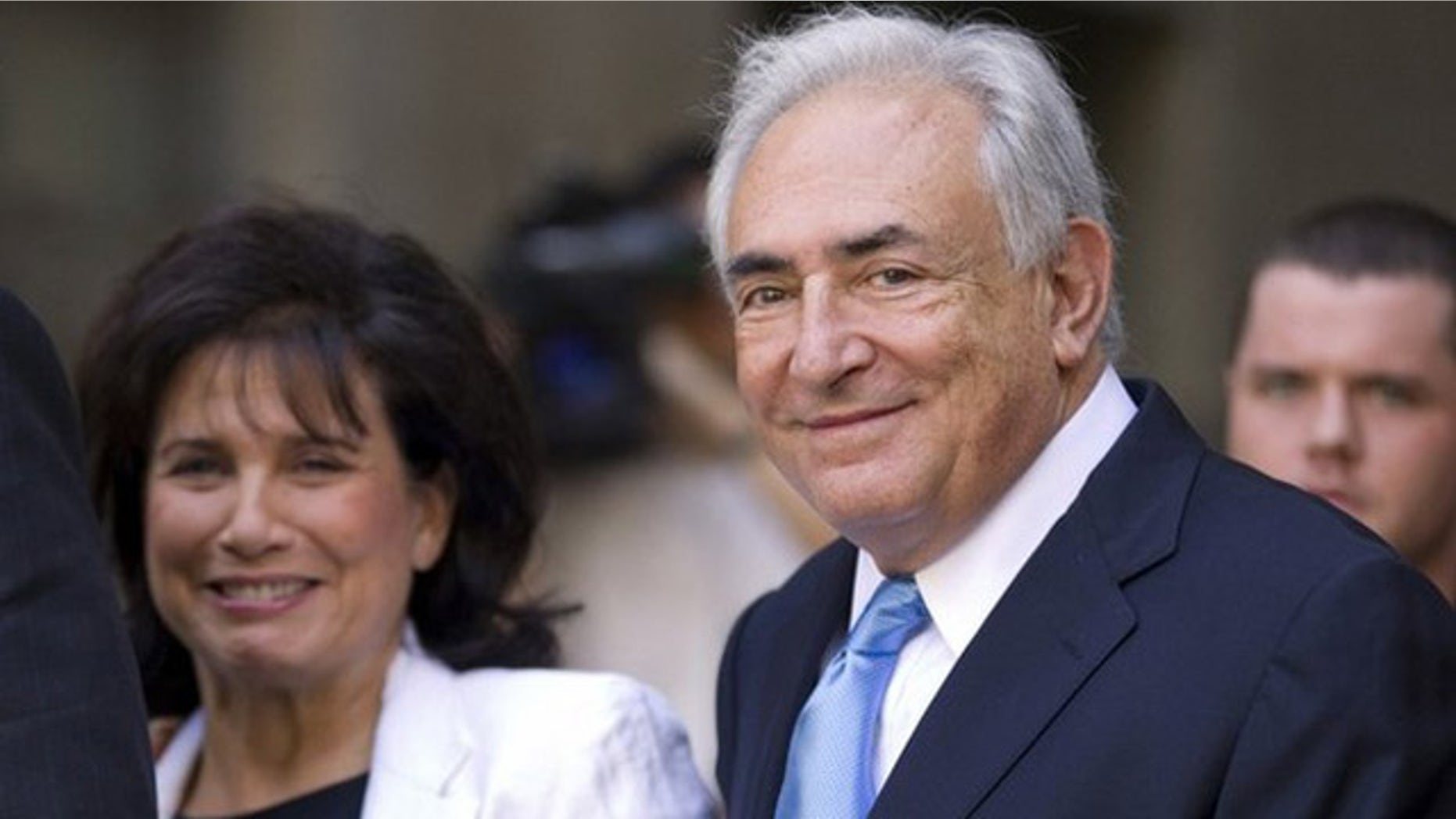 LILLE, France – Dominique Strauss-Kahn was handed preliminary charges Monday alleging he was involved in a French prostitution ring, his lawyer said. The former International Monetary Fund chief is denying wrongdoing.
It was a stunning blow on the home front for Strauss-Kahn, a onetime French presidential hopeful whose sexual behavior has been in the international spotlight over the past year.
The French charges come two days before a New York court takes up a civil case in which a hotel maid accuses Strauss-Kahn of sexually assaulting her.
In the northern French city of Lille on Monday, investigating judges summoned Strauss-Kahn for questioning and held him for about eight hours. Afterward, Strauss-Kahn left in black sedan without speaking publicly.
Lawyer Richard Malka told reporters afterward that Strauss-Kahn was given preliminary charges of "aggravated procurement in an organized gang."
Strauss-Kahn was released under judicial supervision after paying euro100,000 in bail, and was barred from contacting others charged in the case, a judicial official said. The official spoke on condition of anonymity because the investigation is still under way.
Malka hotly contested the accusations. "Mr. Strauss-Kahn is finding himself, in large part because of his fame, thrown to the butchers," Malka said.
"No one can understand the application of the concept of procuring (prostitutes) to his situation," he said. "It is even less probable to apply the notion of an organized gang or network to describe simple libertine activity."
Another Strauss-Kahn lawyer has acknowledged that the ex-IMF chief attended orgies but was unaware prostitutes were involved.
Under French law, preliminary charges mean authorities have reason to believe a crime was committed but allow more time for investigation.
The Lille judges' questioning session had been scheduled for Wednesday -- the day of the New York hearing -- but was unexpectedly moved up.
Strauss-Kahn's wife of two decades, renowned TV journalist Anne Sinclair, is now editor of the new French version of the Huffington Post website. The site carried a banner headline Monday night reading "PRELIMINARY CHARGES" over a photo of Strauss-Kahn.
Strauss-Kahn quit the IMF after the New York hotel maid said he sexually assaulted her in May. The criminal charges were later dropped, leading the woman to now pursue the civil case.