Dominican Nanny Yoselyn Ortega Pleads Not Guilty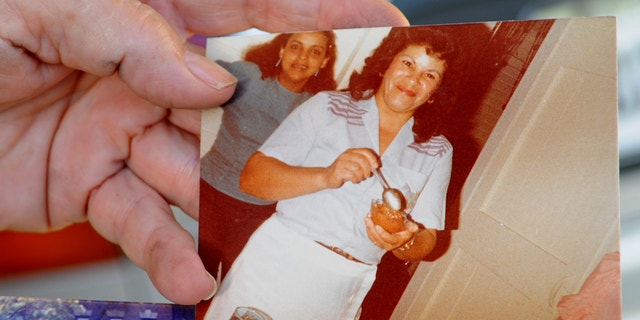 New York – Yoselyn Ortega, the nanny accused in the stabbing deaths of two children in her care at their upscale Manhattan home, pleaded not guilty Wednesday inside a hospital room where she's been treated for self-inflicted stab wounds.
Lying handcuffed in her hospital bed in silence, her right hand trembling, Ortega entered the plea through her defense attorney.
"I ask you to enter a not guilty plea on behalf of my client," said the lawyer, Valerie Van Leer-Greenberg.
Van Leer-Greenberg also told Judge Lewis Bart Stone that her client remains "profoundly, medically impaired and in need of medical attention."
Stone ordered Ortega held without bail while she undergoes a psychiatric exam. The judge, like two prosecutors and everyone else crowded into the room, wore a hospital gown.
Ortega, 50, appeared alert but didn't speak during the 10-minute hearing.
She had a tube leading to her throat, but was breathing on her own. She wore a blue hair net. No wounds were visible.
The hospital room was sparse: There were no flowers, photos or other personal items on display.
The unusual bed-side arraignment came as District Attorney Cyrus Vance Jr. announced an indictment charging Ortega with multiple counts of murder.
"This crime shocked and horrified parents around the city, many of whom entrust their children to the care of others both by necessity and by choice," Vance said in a statement. "My heart goes out to the family of those beautiful young children, and I hope that, with time, this family will heal."
Van Leer-Greenberg left the hospital without speaking to reporters.
According to the New York City-based website DNAinfo.com, Yoselyn Ortega was under tight financial demands.
Making just $18-an-hour, investigators and prosecutors believe Ortega's decision to move her 17-year-old son to the U.S. from the Dominican Republican pushed her over the edge.
Still, without an in-depth confession from Ortega, authorities cannot determine exactly why the once doting nanny repeatedly stabbed 6-year-old Lucia Krim and her 2-year-old brother, Leo, before turning the knife on herself.
"She snapped," the nanny's sister, Celia Ortega, told The New York Post of the Oct.25 event. "We don't understand what happened to her mind."
Ortega began working for the Krim family two years ago, making around $32,000 a year.
According to members of the family, the Krim's treated Ortega like she was part of the family.

"We're just the most stunned people in the world," William Krim, grandfather to the slain children, told the New York Times. "I mean, they treated this woman so well."
Whatever was building up in her head, the Krims did not see it coming.
Police said Marina Krim, the Manhattan mother who employed Ortega, returned to her Upper West Side apartment on Oct. 25 to find two of her children dead of knife wounds to their body and the nanny stabbing herself with a blade.
With reporting by the Associated Press.
Follow us on twitter.com/foxnewslatino
Like us at facebook.com/foxnewslatino