'Do not forget them': Americans held in Iran not part of nuke deal
The United States may have just lost its best leverage to secure the release of four citizens held in Iran.
Monday's nuclear agreement with Iran includes no provisions for the release of three Americans known to be detained in Iran and a fourth thought to be held captive by the Islamic Republic.
"What happened today makes a bad deal even worse," said Jay Sekulow, chief counsel of the American Center for Law and Justice. "We will now focus our attention on convincing Congress to reject this deal."
"They are husbands, fathers, sons, and brothers. Do not forget them"
Secretary of State John Kerry, who led the U.S. side of negotiations for the deal, did address the plight of former Marine Amir Hekmati, Washington Post Iran Bureau Chief Jason Rezaian, Christian pastor Saeed Abedini and ex-FBI Agent Robert Levinson during his press conference announcing the nuke deal.
"We continue to call on Iran to immediately release the detained U.S. citizens," Kerry said. "These Americans have remained in our thoughts throughout this negotiation. And we will continue to work for their safe and their swift return. And we urge Iran to bring our missing Americans home as well."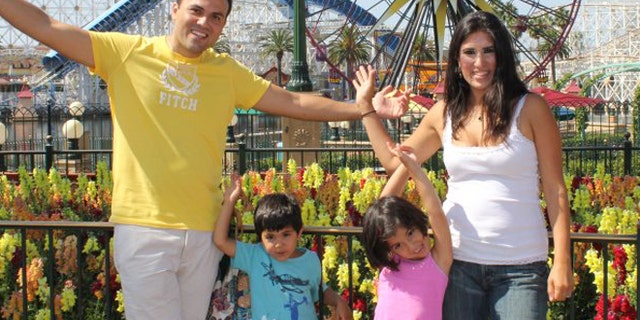 Hekmati, 32, was arrested in August 2011, accused of being a spy. His family says he was in Tehran to visit his grandmother and had received permission to make the visit from the Iranian Interests Section of the Pakistani Embassy in D.C. Initially convicted of spying and sentenced to death, the initial verdict was overturned and Hekmati was instead given 10 years.
Rezaian, 39, was detained in July 2014 with his wife and two photojournalists. Rezaian's companions have since been released, but Rezaian has been held on charges related to espionage and anti-Iranian propaganda.
Abedini, 35, was arrested in September 2012 while helping to build an orphanage. A native of Iran, Abedini had made frequent trips back to the Islamic Republic to see members of his family. He was sentenced to eight years on charges related to gathering with Christians in private homes.
Abedini's wife, Naghmeh, pleaded with Congress in a statement released Tuesday to ensure her husband was not forgotten.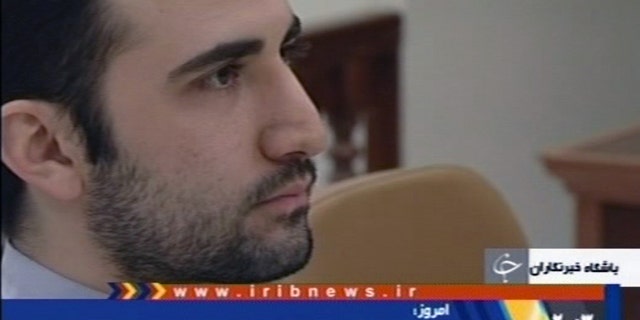 "My children have desperately missed the loving embrace of their father for the last three years of their lives," she said. "They have grown up almost half of their lives without their father. Please help us ensure the remainder of their childhood includes both a mother and a father."
Sekulow said not making the prisoners' freedom part of the Iran deal was "unconscionable."
"President Obama told the Abedini family face-to-face that he considered the release of Pastor Saeed a 'top priority,'" Sekulow said. "How could that be a 'top priority' when a deal is reached and Pastor Saeed is left behind?"
The case of the fourth American involves murkier circumstances.
Levinson, 67, disappeared on Iran's Kish Island in March 2007. His wife said last year that Levinson had been working with the CIA and an Associated Press investigation revealed that Levinson was meeting with an American fugitive who had ties to Iranian government reformers. The White House, however, has denied that Levinson was a current government employee, and Iran has never officially accepted responsibility for his disappearance. Levinson has not been heard from since early 2011.
To this point, public actions from Congress and the Obama administration have been limited to carefully-worded requests for release.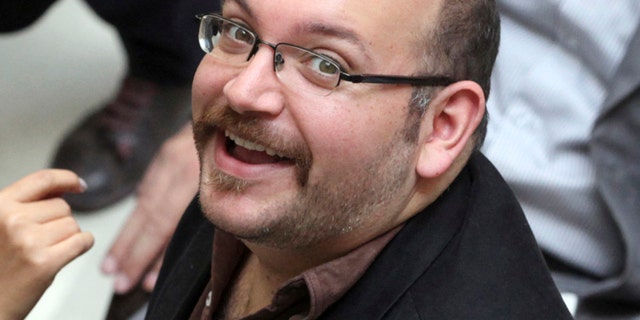 "At this time of renewal, compassion, and understanding, I reiterate my commitment to bringing our citizens home and call on the government of the Islamic Republic of Iran to immediately release Saeed Abedini, Amir Hekmati and Jason Rezaian and to work cooperatively with us to find Robert Levinson so that they all can be safely reunited with their families as soon as possible," Obama said in a March 20 statement.
The House of Representatives unanimously approved a resolution on June 15 asking that Hekmati, Abedini and Rezaian be released.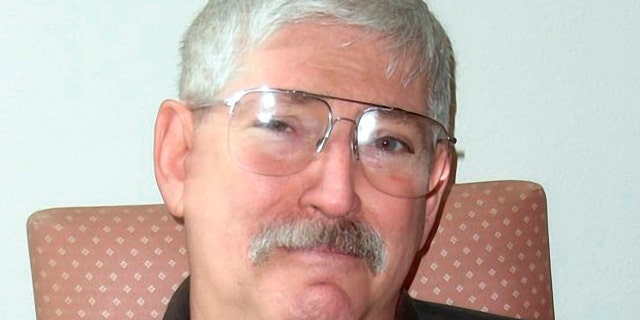 As the nuclear deal approached the finish line, Obama's public statements seemed to suggest the imprisoned Americans would not be part of any final agreement.
"This is something that we continue to push hard on, irrespective of the nuclear deal," Obama said on June 30.
Sen. Ted Cruz, R-Tex., said Monday's agreement was "no 'opportunity to move in a new direction'" for the four Americans and lamented the language used to ask for their release.
"We owe it to our fellow Americans to elevate, not ignore, their plight," Cruz said, "to demand their swift and unconditional release by the implacably hostile regime that holds them."
Naghmeh Abedini believes Iran must act now.
"These are human lives. Lives which hold inherent dignity endowed by our Creator," she said in a statement on Monday. "They are neither a mere statistic nor collateral damage in the world's attempt to curtail Iran's nuclear development. They are husbands, fathers, sons, and brothers. Do not forget them."