DNA test reveals grandson of Argentina rights group founder taken during 'Dirty War'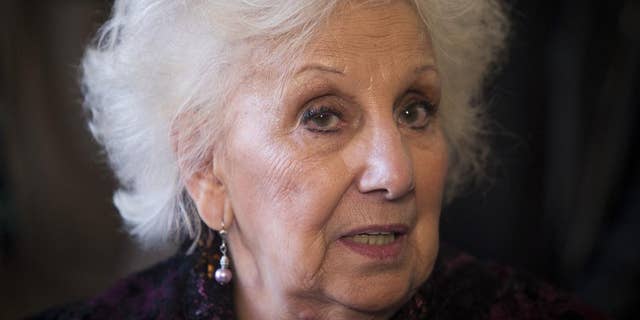 BUENOS AIRES, Argentina – One of the most prominent human rights activists in Argentina has located the grandson born to her daughter in captivity during the so-called Dirty War.
The family of Estela Barnes de Carlotto says a DNA test has confirmed the identity of the now 36-year-old man who many thought would never be found.
Estela de Carlotto is founder of the Grandmothers of the Plaza de Mayo, which has long fought for justice for people tortured and killed by the military dictatorship that ruled Argentina from 1976-1983. Her pregnant daughter, Laura, was captured and killed by the military in August 1978.
Estela's son Guido Carlotto is now human rights secretary for Buenos Aires Province. Guido Carlotto said Tuesday that his newly found nephew is a musician and voluntarily took the DNA test.