Deutsche Bank net profit falls 58 pct in turbulent markets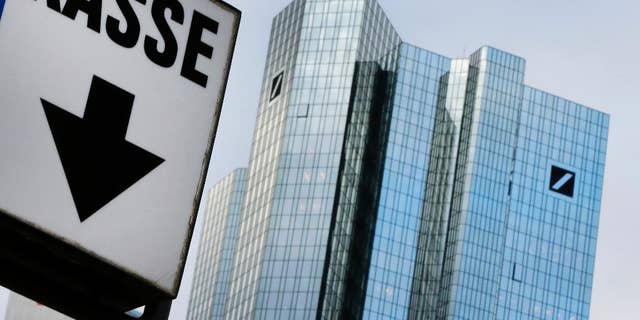 NEWYou can now listen to Fox News articles!
FRANKFURT, Germany – Deutsche Bank saw net profit fall 58 percent to 236 million euros in the first quarter from the same period a year ago as turbulent financial markets deterred client activity.
Revenues fell 22 percent from the same quarter last year, to 8.1 billion euros from 10.3 billion euros.
The bank said Thursday that volatile markets during the quarter hurt revenues at its market-related businesses including investment banking and asset management. The bank's effort to downsize and get out of some business activities also depressed revenue.
Co-CEO John Cryan said that "our results reflect these challenging conditions."
Global stock markets started the year with sharp drops amid fears about the impact of low oil prices and doubts about economic growth in emerging markets, then rebounded.