Detention of ex-Senegal first son legal: W. African court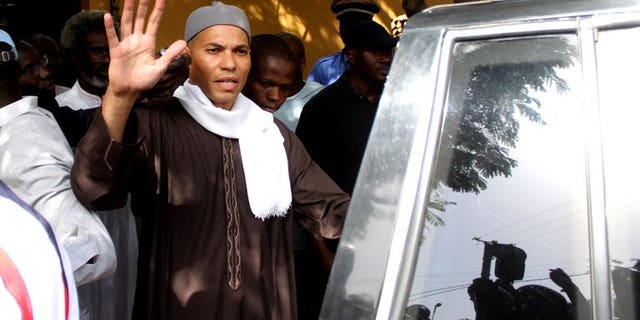 ABUJA (AFP) – Senegal has not violated the rights of former president Abdoulaye Wade's son in detaining him over corruption charges, a West African court ruled Friday, rejecting his request for immediate release.
Karim Wade was arrested and charged in April over accusations that he had illegally amassed a fortune of more than $1 billion (760 million euros).
He appealed to the regional court of the Economic Community of West African States (ECOWAS) for his release, claiming his human rights had been breached.
"The arrest and detention of Mr Karim Wade are on legal basis and not arbitrary and do not constitute a violation of article 6 of the African Charter on Human Rights," Justice Clotilde Medegan said in the ruling.
"The court could not grant the request for his release since the case is before the National Court of Senegal."
Domestic courts do not always honour the rulings of ECOWAS judges and it was not clear that Wade would have been released even if the judgement had gone in his favour.
His lawyer, Ly Cire Cledor, criticised the ruling but said Wade's camp would "respect the decision".
Wade is alleged to own a number of foreign companies including Dubai Port World, which runs the port container terminal in Senegal capital Dakar, Moroccan bank BCME and airport ground support company AHS.
He has denied any wrongdoing and said his vast fortune was acquired legitimately.
He held a number of cabinet posts under his father's presidency.
Abdoulaye Wade lost a hotly contested election to current President Macky Sall last year.