Detained Chinese rights lawyer Pu Zhiqiang denied legal counsel nearly a month, wife says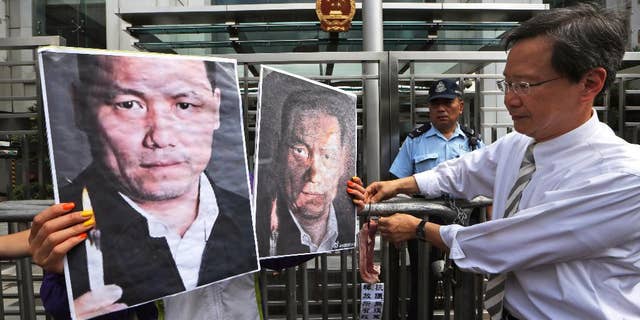 BEIJING – The wife of a prominent Chinese rights lawyer charged with inciting ethnic hatred and provoking troubles says her husband has been denied access to lawyers for nearly one month, as his trial draws near.
The letter by Pu Zhiqiang's wife addressed to the detention center leadership was made public Monday by one of Pu's lawyers, Shang Baojun, who also confirmed that Pu last met his lawyers on June 23.
In her open letter, Meng Qun says that Pu's lawyers are asked to request meetings with Pu and that their requests do not get accommodated within 48 hours per China's own rules.
Shang says the court is expected to hold the trial and issue a verdict in Pu's case by mid-August. Pu's case is widely believed to be political motivated.