Desperate to find sons, parents of 43 missing students in Mexico appeal to drug boss for help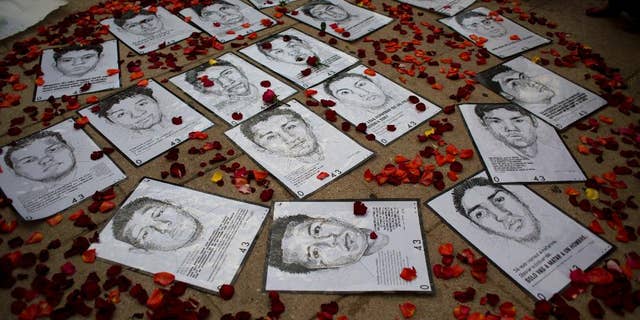 MEXICO CITY – Families of 43 college students missing in southern Mexico since September say desperation and a lack of confidence in the government has driven them to appeal to the leader of a drug gang for help in locating their sons.
After months of investigation, Mexican officials concluded a different drug gang murdered and incinerated the young men. But six months after the disappearance, and with only one of the missing identified through a bone fragment, parents are asking the leader of a rival gang to share what he knows.
A sign hung near the city where the students disappeared asks the purported leader of Los Rojos gang to "help us find our sons."
The father of a missing student says the families have not had a response as of Wednesday afternoon.