Dense fog disrupts travel in New Delhi and northern India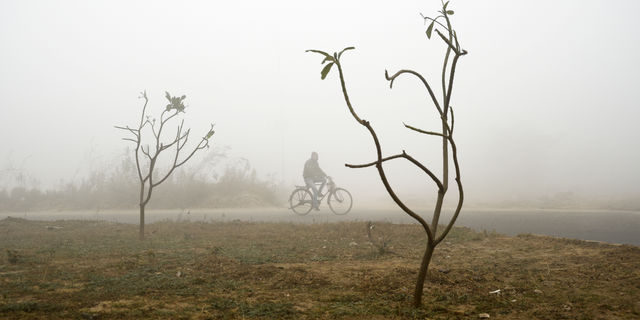 NEWYou can now listen to Fox News articles!
NEW DELHI – A dense morning fog has disrupted road and train travel in northern India and delayed flights in and out of New Delhi's airport for a third straight day.
The Press Trust of India news agency said that more than 60 flights were affected Tuesday at Indira Gandhi International Airport. A backlog of flights caused delays even after the fog had lifted.
Visibility was somewhat better than the previous two days, when hundreds of flights were delayed or canceled.
The thick fog also made for hazardous road conditions, and forced the cancellation or late departure of long-distance trains.
Fog often descends on northern India in the winter months.