Dempsey says it will take at least 3 months to begin training of moderate Syrian rebels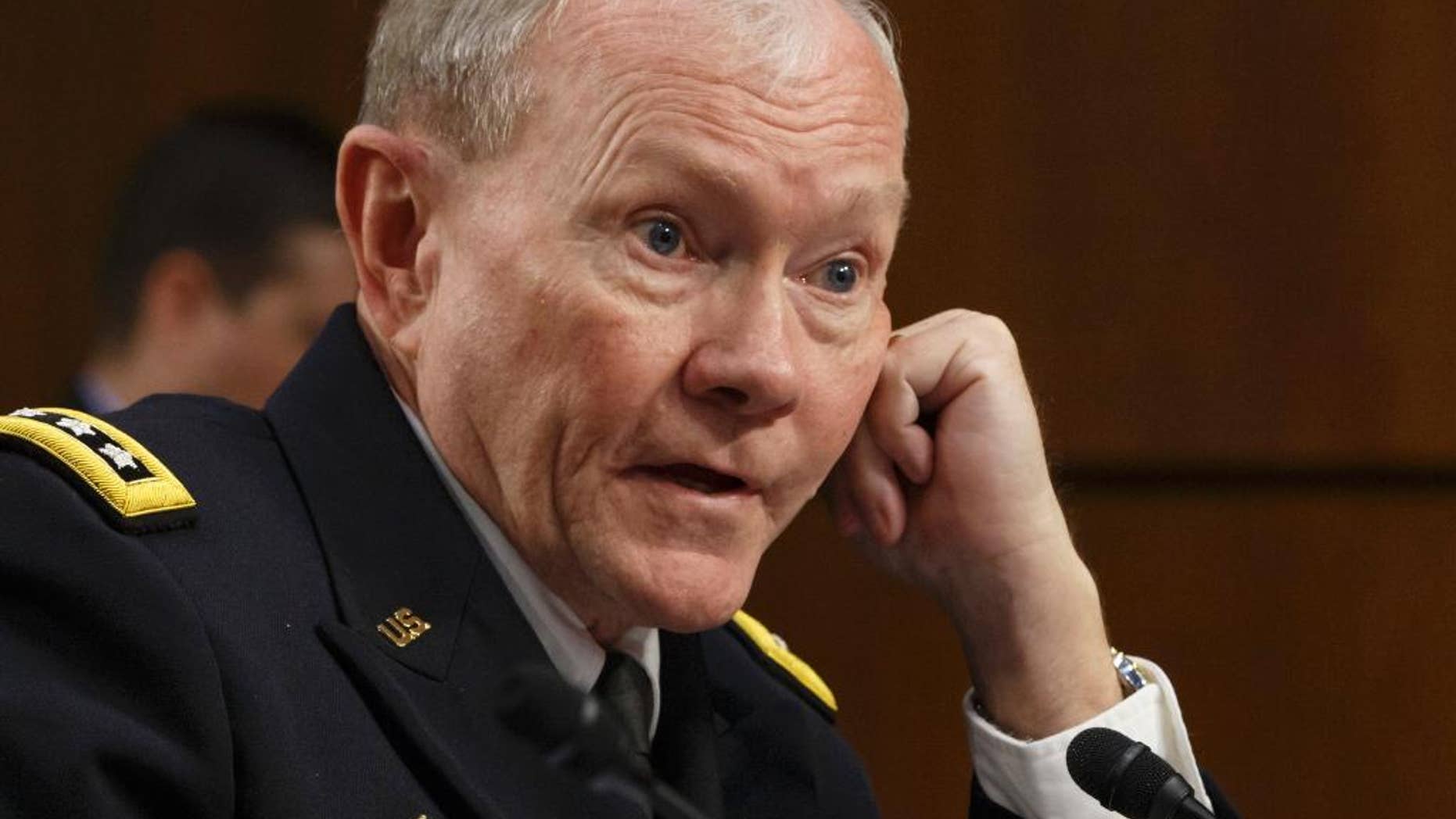 PARIS – The top U.S. military officer says it will take at least three months to begin to train and arm moderate Syrian rebel forces.
The chairman of the Joint Chiefs of Staff says the goal is to field a cohesive fighting group in eight to 12 months.
Gen. Martin Dempsey says in an interview with The Associated Press that the hardest part of developing the rebels is determining who they would be responsible to inside Syria. Dempsey says it would have to be figured out before the trained rebel force could be turned loose to fight the Islamic State group.
Dempsey says that once they're trained, rebels might be asked to help restore the Syria-Iraq border. Islamic State militants have virtually eliminated the border.