Demonstrators breach perimeter fence at Heathrow to protest airport expansion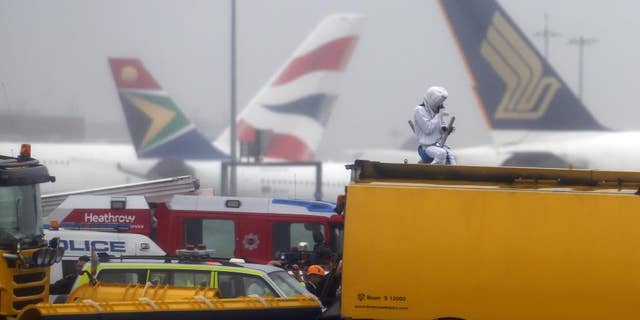 LONDON – London's Heathrow Airport is warning passengers to expect delays and flight cancellations after climate change activists breached the perimeter fence to stage a protest on the northern runway.
Protesters from the group Plane Stupid entered the runway at 3.30 a.m. to challenge plans to expand Europe's largest airport.
An independent commission concluded earlier this month that building a third runway at Heathrow would be the best way to give Britain the additional aviation capacity it says is urgently needed. Environmental activists are outraged by the results of the three-year study, saying that a new runway will make air quality worse and exacerbate climate change.
Heathrow is urging people traveling Monday to check with the airlines before departure. Both runways remain open, and the police are at the site.