Delivery driver guilty in ISIS' first-ever plot to kill US troops on British soil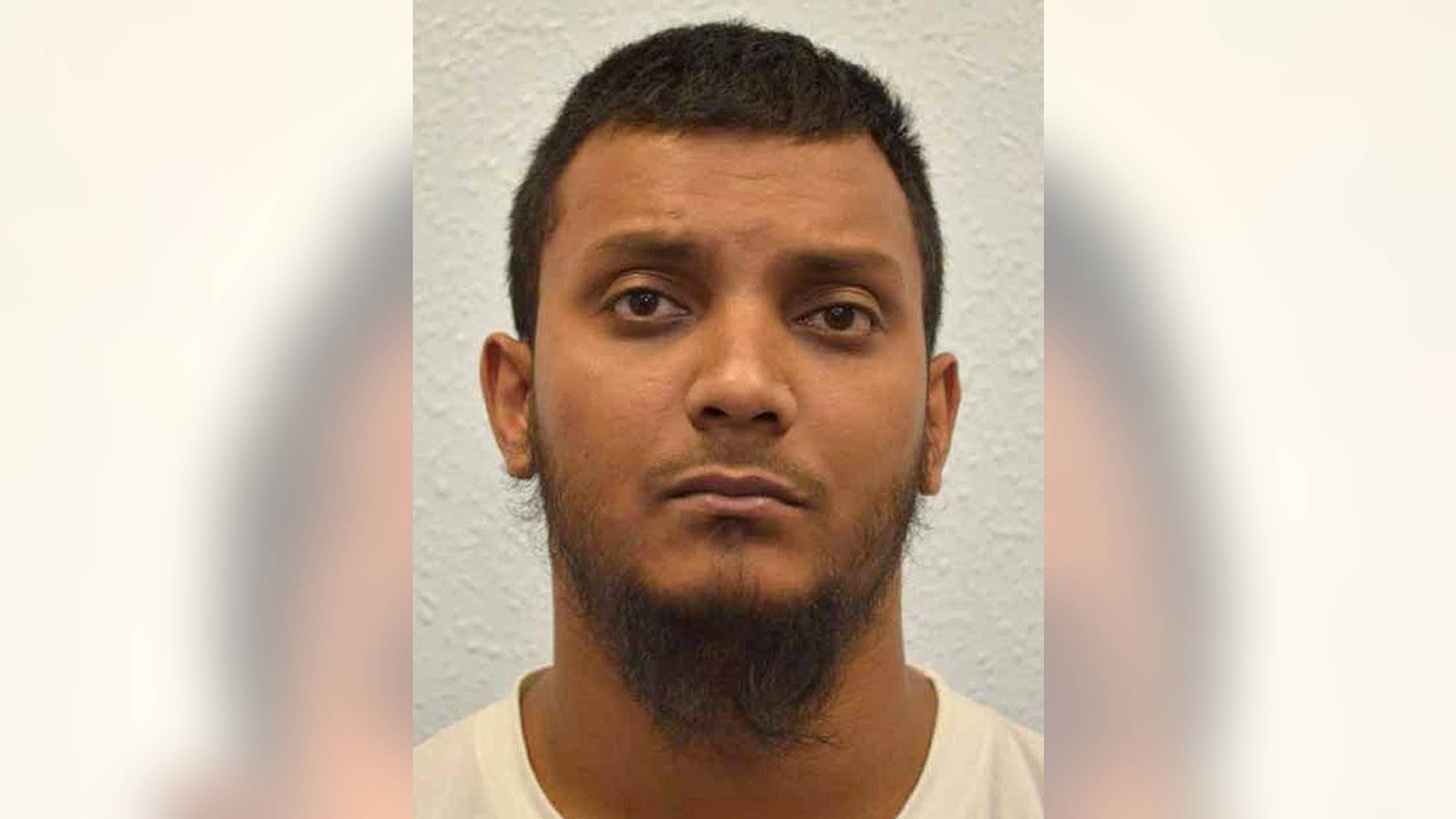 A delivery driver was convicted Friday in what's believed to be the Islamic State terror group's first-ever plot to kill American military personnel on British soil.
A jury at London's Kingston Crown Court found Junead Khan guilty of preparing an act of terrorism. The 25-year-old's work for a pharmaceutical firm took him past several U.S. air bases in eastern England, and prosecutors said he discussed ways of targeting the facilities with an ISIS militant in Syria.
Khan, who had stolen a U.S. flag and a Union Jack, also ordered a large hunting knife online that looked similar to the one used by notorious ISIS executioner "Jihadi John" and downloaded instructions on how to make a bomb, the Kingston Crown Court was told, according to The Telegraph.
"What he was going to do, was take a knife, probably take the flags with him, without a doubt the pressure cooker bomb, he would have crashed in to a military vehicle somewhere in the east of England, which contained a U.S. soldier, would have then attacked that soldier in what he described as a Lee Rigby style attack with a knife," said Dean Haydon, head of the Metropolitan Police's counter-terrorism unit.
Rigby was a British soldier whom two Al Qaeda-inspired attackers stabbed to death in 2013.
"If the police had intervened either before during or after the attack on the U.S. soldier, he would have detonated the bomb and committed suicide," Haydon added.
Prosecutors said Khan, who was arrested in July, had exchanged online messages with a man calling himself Abu Hussain. They discussed attacking military personnel after faking a road accident.
They said Abu Hussain was British-born militant Junaid Hussain, who was killed in a U.S. drone strike in the ISIS stronghold of Raqqa last year.
In one exchange, Khan told Hussain he had seen some soldiers driving, "but I had nothing on me or wouldve (sic) got into an accident with them and made them get out the car."
Hussain replied: "That's what the brother done with Lee Rigby."
When police raided Khan's home, they found an ISIS-style black flag and a laptop containing an article from an Al Qaeda magazine entitled "Make a bomb in the kitchen of your mom."
Khan and his 23-year-old uncle, Shazib Khan, were also convicted of preparing to join ISIS militants in Syria. But in May of last year, Khan changed his mind and began plotting an attack in the U.K., The Telegraph reports.
Both men will be sentenced May 13. Junead Khan faces a maximum sentence of life in prison.
The Associated Press contributed to this report.