Defiant Bo Xilai hears further bribery claims in trial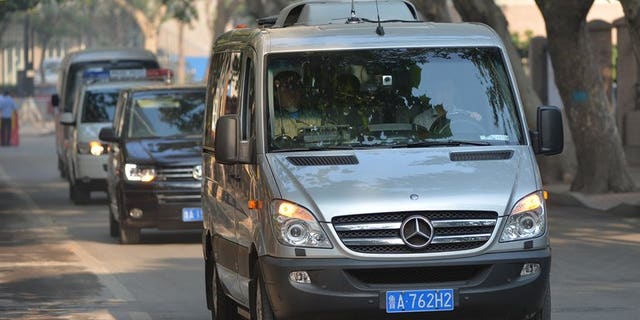 JINAN, China (AFP) – Fallen Chinese politician Bo Xilai resumed his defence against bribe-taking charges on Friday, a court said, after he mounted a feisty performance on the trial's opening day.
"The court has resumed its investigation of the facts of defendant Bo Xilai's bribery as outlined by the prosecution," the court in Jinan in eastern China said on its verified account on Sina Weibo, a Chinese equivalent of Twitter.
Bo, once one of China's highest-flying politicians, faces charges of bribery, embezzlement and abuse of power which emerged after a lurid scandal which saw his wife convicted of murdering a British businessman.
Bo presented an unexpectedly spirited defence against bribery charges as the trial began on Thursday, comparing one witness, businessman Tang Xiaolin, to a "mad dog" who appeared to have "sold his soul".
State broadcaster CCTV on Friday released video of one of the trial's most dramatic moments, when Bo cross-examined witness Xu Ming, who prosecutors said had bribed him to the tune of 20.7 million yuan ($3.4 million).
But in a colourful exchange -- which touched on a football club, a hot air balloon and the purchase of a French villa -- Bo argued that Xu had not made him aware of the transactions.
Bo's populist politics won supporters across China but alienated top party leadership who saw his brash approach as a return to a bygone era of strongman rule.
Backroom political discussions ahead of the trial have ensured that a guilty verdict from the court is almost certain, with a lengthy prison sentence likely to follow, analysts say.
Police -- uniformed and plain clothed -- blocked off roads around the court again on Friday morning, with the only journalists able to gain entry to the proceedings from state-run media.
A convoy thought to be carrying Bo, which included a silver Mercedes prison van, pulled into the main entrance shortly before the court said at 8:40am the trial had restarted.