Defamation case against BBC reporter in Thailand withdrawn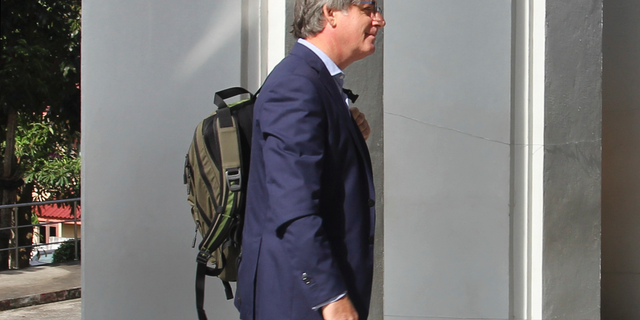 BANGKOK – The BBC says a Thai lawyer has withdrawn a criminal defamation case against a British BBC journalist involving a report on foreigners being defrauded of property.
The case against Jonathan Head, BBC's Southeast Asia correspondent, had begun Wednesday and has been criticized as an example of how Thailand's harsh criminal defamation laws can be used to intimidate journalists.
The BBC said in a statement Wednesday that the plaintiff has withdrawn the case against Head, who said in a Twitter post Thursday that the charges against his co-defendant were also withdrawn.
Head had reported about a British expatriate whose Thai wife allegedly defrauded him of properties on the southern resort island of Phuket by forging his signature on multiple occasions.