Debt-heavy Portugal reaps windfall from surge in tourism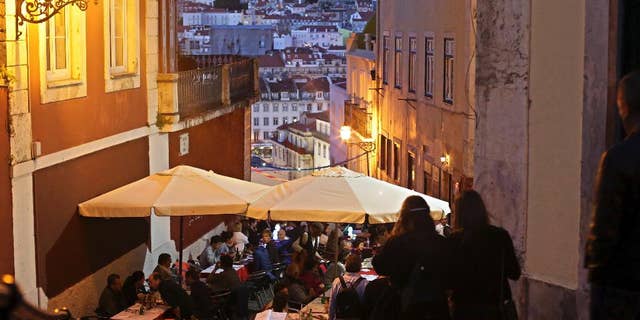 LISBON, Portugal – Portugal's fragile economy is getting a tonic from tourism this year, with revenue up by more than 10 percent through October including a 20 percent jump in visitors from the United States.
Tourism minister Ana Mendes Godinho says the sector brought in some 11 billion euros ($11.5 billion) in the first 10 months of 2016 — about 1 billion euros more than the same period last year.
Mendes Godinho said in a statement Wednesday that the number of French visitors increased by almost 18 percent. Only the U.S. posted a bigger increase.
Portugal's mid-Atlantic Azores Islands posted the strongest growth, with a 30 percent increase.
The government hopes Portugal's economy will grow 1.2 percent this year. Government debt is 133 percent of GDP, one of the European Union's highest.