Death by selfie: Man falls off a cliff at Machu Picchu while posing for a photo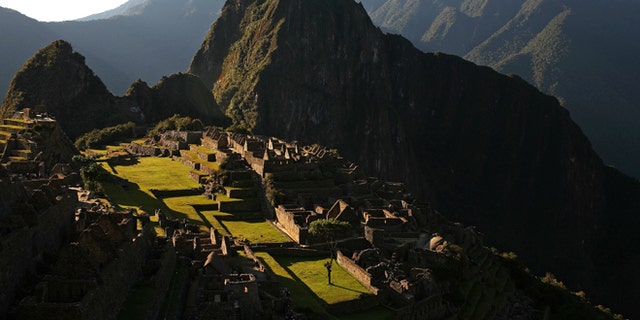 A German tourist fell off a cliff and died Wednesday while posing for a photo in Machu Picchu, the Inca citadel in southern Peru.
Oliver Park, 51, had ventured into a restricted area of the tourist spot in the Andes, and despite signs warning people to stay away from the cliff's edge, he asked a fellow tourist to take his photo.
He then lost his balance and fell 130 feet to his death.
"He asked a man who was there to take a photo of him," Guillermo Mestas, a Peruvian tourist recounted to Canal N.
"The man came over to take the photo and in the moment he was handing him the camera, he lost his balance and fell."
A conflicting report from the BBC says the man was posing for the photo by leaping into the air and lost his footing.
Park's body was removed from the Peruvian mountainside, and carried by train to a morgue in the city of Cusco.
Death-by-selfie is not as uncommon as one would think.
Also this week, and also in Peru, a South Korean tourist fell to his death while taking a selfie in the Amazon rainforest — he falling 1,600 feet off the Gocta waterfall.
Last year, a Japanese tourist died after falling down stairs while taking a selfie at the Taj Mahal.
According to The Washington Post, in March a Washington man fatally shot himself in the face while taking a selfie with what he believed was an unloaded gun.
Believed to have been a royal estate or sacred religious site for Inca leaders, Machu Picchu was built by the Incas in the 15th century, and later abandoned by the Spanish conquistadors a century later.
The site is located 8,000 feet above sea level, and the ruins lie on a high ridge offering astounding views of the Sacred Valley, through which the Urubamba River flows 2,000 feet below. It was named a UNESCO World Heritage Site in 1983.
More than one million visitors made the journey to Machu Picchu in 2014 alone.