Deadly India Blast Shows Scant Security Progress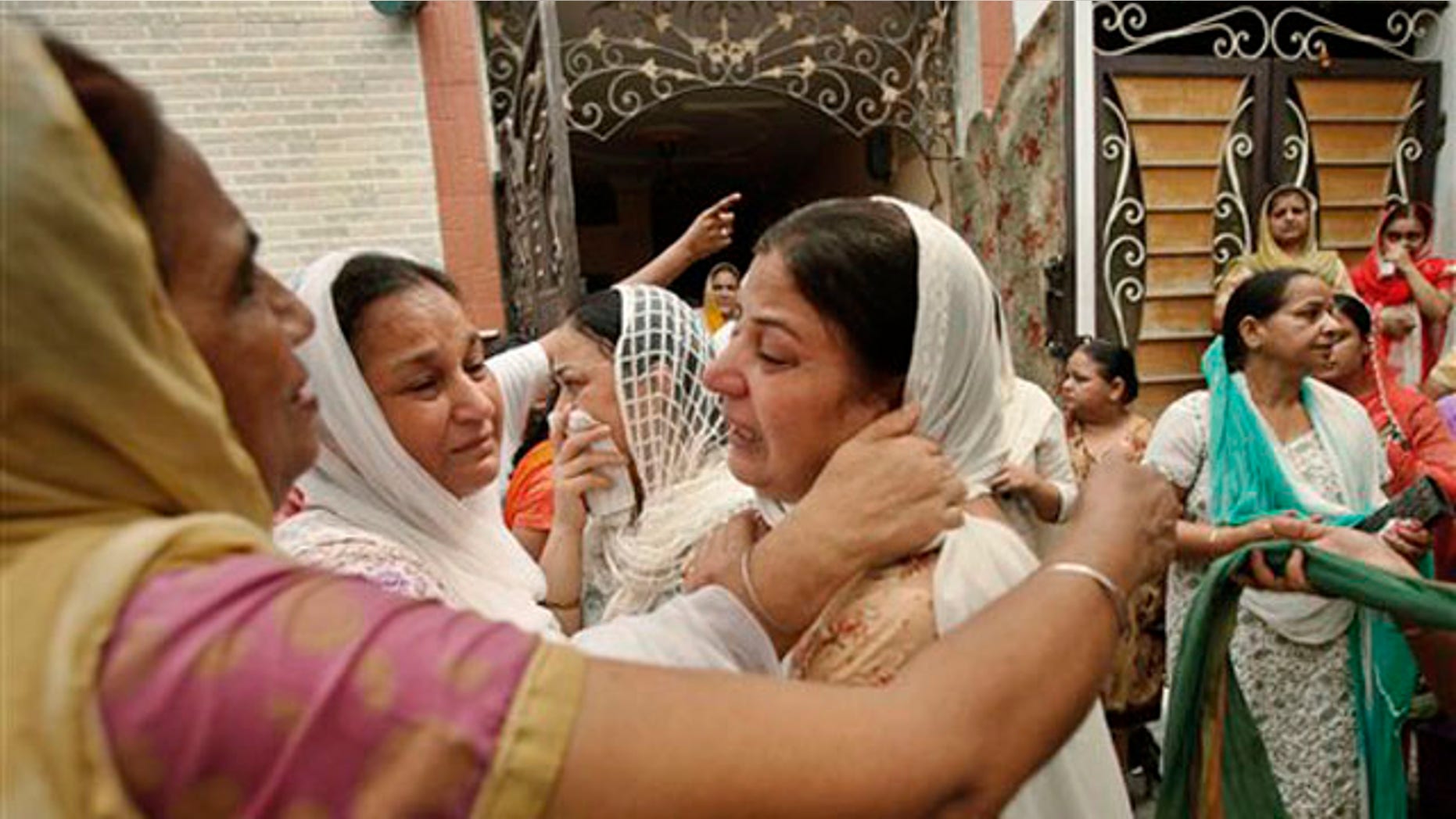 NEW DELHI – After a team of gunmen blasted through Mumbai in November 2008, India pledged to overhaul its police forces and root out terrorism nationwide. But three years and seven bomb blasts later, not a single suspect has been prosecuted.
Experts say the briefcase bombing that killed 12 people Wednesday outside a New Delhi court showed that Indian security remains hapless -- understaffed, poorly trained and ill-equipped -- in the face of continuing terror attacks.
Investigators scrambled Thursday for leads into the latest blast, offering a $10,000 reward for clues, even as Prime Minister Manmohan Singh acknowledged "there are weaknesses in our system."
"Obviously I think there are still unresolved problems, that's why terrorists take advantage of them," Singh said Wednesday night during a flight home from neighboring Bangladesh.
The 2008 Mumbai attack, which killed 166 people, had exposed the crumbling and ineffective state of India's police force. Many of the first officers to arrive were armed only with batons, while closed-circuit footage showed others holding guns awkwardly and struggling to fire. The well-trained assailants, on the other hand, used sophisticated Internet phone services to coordinate their movements after having surveyed the area using satellite images from Google Earth.
It was a wake-up call for India's politicians, who quickly promised to modernize law enforcement with better training, newer equipment and a tighter focus on intelligence gathering to stop future attacks.
The government created a National Investigation Agency, calling it India's equivalent to the FBI.
But today its staff of about 200 includes fewer than 10 high-level investigators and operates on an $11 million budget that pales compared with the U.S. agency's budget of more than $16 billion.
Since then, extremists have bombed a cafe frequented by foreigners in the city of Pune, a cricket stadium just before a match, a Hindu prayer site on the Ganges river and three crowded neighborhoods in Mumbai. There were also attacks outside a renowned mosque in New Delhi and what appeared to be a failed car bombing at the same court that was attacked Wednesday.
The Indian agency has brought zero suspects to book, while police have made only a single arrest -- in the Pune blast case.
India is also establishing a National Intelligence Grid to pool security data from police, border guards and other agencies to track information such as rail and air tickets, telephone and immigration records and credit card transactions. But analysts questioned whether this would help root out terrorists, who tend to operate in illicit transactions and black market economies.
"What we're basically doing is setting up higher-order institutions in Delhi so that the politicians can claim they are doing something," said Ajai Sahni, executive director of the Institute for Conflict Management. "But you cannot change the system top down or have an efficient counterterrorism response when grassroots policing and intelligence have collapsed."
There is a basic lack of willpower to change the system among shady politicians who may have a vested interest in keeping law enforcement weak, Sahni said.
Even using the government's claim to have 160 officers for every 100,000 people -- a number experts say is far too high -- India falls well below the U.N.'s recommended minimum of 222 per 100,000 people.
Of the officers it does have, many may have fired only a few bullets during their police training and would not know what to look for in gathering terrorism intelligence, analysts said.
Rural outposts employing just a handful of officers patrol vast regions populated by tens of thousands and sometimes overrun by criminal gangs or insurgent groups. While city cops fare better, little has been done to expand forensic capabilities.
None of the seven blasts since the 2008 siege of Mumbai, including Wednesday's deadly court bombing, has come close to being solved.
"India remains the world's only major democracy which can be attacked by terrorists at virtually no cost, any day of the week, any time of day," The Asian Age newspaper said in an editorial.
By contrast, Indonesia has been widely praised since the 2002 Bali bombings that killed 202 people for rounding up more than 680 Islamic militants and trying and convicting them in open courts.
Experts say the Indonesian government's success stems in part from its combined "soft" and "hard" approach. It's built up an extensive web of paid informants and former militants working to persuade hard-liners to change sides, while going after suspects with an elite anti-terror unit, Detachment 88, aided by funds and expertise from the United States and Australia.
The Times of India bemoaned the fact that "our counterterrorism infrastructure remains woefully inadequate" and urged authorities to stop "standing on national honor" in refusing training help from foreign security agencies.
There has been some such help. On Thursday, the U.S. concluded a two week seminar for Indian law enforcement on securing terrorist crime scenes and handling digital evidence, one of dozens of small-scale training courses organized for Indian police by the U.S. State Department in recent years.
But analysts say far greater training is needed.
The government has managed to ignore the issue for years because it has never been a major election issue, but analysts said that looked set to change.
"The citizens are more concerned and are voicing their anger," said research fellow Akanksha Mehta of the S. Rajaratnam School of International Studies in Singapore.
Investigators have yet to identify any suspects responsible for leaving the explosives-packed briefcase near a stone bench Wednesday morning at the crowded reception counter outside the Delhi High Court, where there were no security cameras despite the failed car bombing nearby just four months ago.
In an unprecedented move, Indian authorities handed the case immediately to the NIA rather than having local police do initial inquiries. Authorities were looking into two separate claims of responsibility -- one allegedly sent by the Al Qaeda-linked Harkat-ul-Jihad-al-Islami, which is said to be based in Pakistan, and another from the domestic Indian Mujahedeen suspected of killing 26 people in triple blasts in Mumbai in July. Both emails threatened future attacks.
"These repeated attacks are actually driving terrorists. The security loopholes are clear," Mehta said. "Each success brings more encouragement."