DEA, Secret Service sex scandals shine light on scope of prostitution industry in Colombia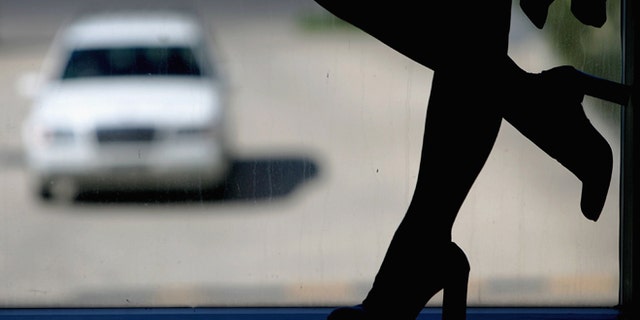 A shocking report released Thursday by a federal watchdog group that has cast a glaring light on the misbehavior of U.S. federal agents in Colombia has also shed light on the pervasive culture of the sex tourism and prostitution in the South American country.
The findings of the four-year review, issued Thursday by the Department of Justice inspector general, found 26 cases involving the solicitation of prostitutes abroad – with the DEA is mentioned in 19 of them – and, while report does not identify the country where the alleged sex parties occurred, it does mention the existence of designated "tolerance zones" where prostitution is allowed and which are a fixture of several cities in Colombia.
Prostitution is legal, or at least tolerated, in many nations in Latin America, but Colombia has earned the nickname of the "Thailand of Latin America" – and become the focal point of criticism and scandal.
Colombia – along with the Dominican Republic – has become the leader in the sex tourism industry of Latin America, thanks to its lax laws toward prostitution and seemingly endless supply of young women entering the business.
"Prostitution was widespread and exacerbated by poverty and internal displacement," a 2008 State Department report noted. "Sex tourism existed to a limited extent, particularly in coastal cities such as Cartagena and Barranquilla, where marriage and dating services were often fronts for sexual tourism."
Despite efforts from both the federal and local governments in Colombia – the city of Medellín launched a campaign called "No to Sex Tourism" and the country's human rights commission issued a "sex tourism alert" because of the amount of foreigners flooding Cartagena during tourist season – the country appears to be fighting an uphill battle to shed its image as a prostitution mecca.
The Colombian NGO Pazamanos said that "sexualization of women in Colombian society has led to a lack of respect and abuse of women who are often treated as sexual objects… objectification of women is a big factor when dealing with sex tourists."
Colombia and neighboring Venezuela have the reputation of being countries with highly sexualized women – thanks in large part to the country's penchant for breast and buttocks implants, botox-inflated lips and long hair extensions.
Despite its legality in certain parts of Colombia, prostitution still remains veiled in shadows and is rife with widespread abuse and exploitation of women and girls, many of whom are underage.
"The government and city are blind to this problem, and they do nothing for prevention," Alex Cuello, a human rights lawyer for Cartagena's ombudsman's office told Vice News.
While U.S. federal agents have recently made headlines for soliciting prostitutes in Colombia – besides the recent DEA revelation, Secret Service agents in 2012 were accused of carousing with sex workers at a hotel where they were staying before President Barack Obama arrived in Cartagena – U.S. authorities have also worked closely with their Colombian counterparts to break up a number of prostitution rings in the country.
Agents from U.S. Immigration and Customs Enforcement went undercover last year in Cartagena to pose as pedophile tourists and assisted Colombian authorities in breaking up a so-called "pimp ring" that lead to the arrest of five people – including 20-year-old Miss Cartagena contestant Kelly Johana Suárez – accused of selling underage girls as prostitutes.
Many observers, however, say that if Colombia wants to shed its image as a sex tourism hotspot they need to stop looking at the foreigners coming to their country and instead focus on what their own country is doing.
"One can only hope that … the campaign of groups such as Pazamanos will lead to Colombians taking a step back and thinking about the way they are viewed by foreigners and the effects of the sex trade on the country itself," Craig Corbett of Colombia Reports wrote.