DEA agents had 'sex parties' with prostitutes supplied by drug cartels, report says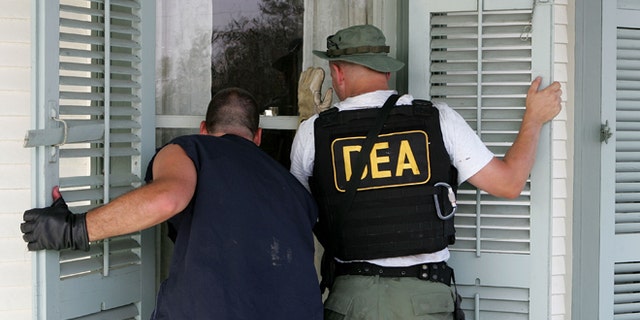 A federal watchdog on Thursday issued a four-year review faulting the Drug Enforcement Administration over allegations that agents attended sex parties with prostitutes provided by drug cartels while stationed overseas on government-leased property.
The findings of the four-year review, issued Thursday by the Department of Justice inspector general, looks into questionable behavior by federal law enforcement agents between 2009 and 2012.
In all, the report cites 26 cases involving the solicitation of prostitutes abroad; the DEA is mentioned in 19 of them.
The report does not identify the country where the alleged sex parties occurred, but it does mention the existence of designated "tolerance zones" where prostitution is allowed and which are a fixture of several cities in Colombia.
A Washington Post story quoted a law enforcement source as confirming the incident happened in Cartagena, Colombia, the scene of the 2012 sex scandal.
According to the report, local police officers allegedly provided "protection for the DEA agents' weapons and property during the parties," with 10 DEA agents later admitting to attending the parties. Some received suspensions of two to 10 days.
"Although some of the DEA agents participating in these parties denied it, the information in the case file suggested they should have known the prostitutes in attendance were paid with cartel funds," the report stated. "The foreign officers further alleged that in addition to soliciting prostitutes, three DEA SSAs in particular were provided money, expensive gifts, and weapons from drug cartel members."
It said some allegations were not fully investigated or went unreported to headquarters. It also criticized poor communication among internal affairs investigators assigned to look into the bad behavior and security officers responsible for the security clearance process.
In 2012, a separate prostitution scandal involving the Secret Service in Colombia drew attention to questionable behavior by law enforcement officers while stationed overseas, prompting Congress to order a review of other agencies' practices.
The new sex parties claims came to light in a series of interviews with foreign police officers by DEA internal affairs investigators in 2009 and 2010. They were allegedly arranged over the course of several years by a foreign officer, who also alleged that several agents were provided with money, expensive gifts and weapons.
Rep. Jason Chaffetz, a Utah Republican and chairman of the House Committee on Government Oversight & Reform, said bad behavior overseas poses a national security risk. "
"You can't ignore this. This is terribly embarrassing and fundamentally not right," Chaffetz said, according to Politico. "We need to understand what's happening with the culture … anytime you bring a foreign national into your room, you're asking for trouble."
In a statement, the Justice Department said it takes seriously the findings of the inspector general and is working to make improvements.
Based on reporting by The Associated Press.