Daughter Of World War II Vet Told By Social Security Administration She's A 'Non-Citizen'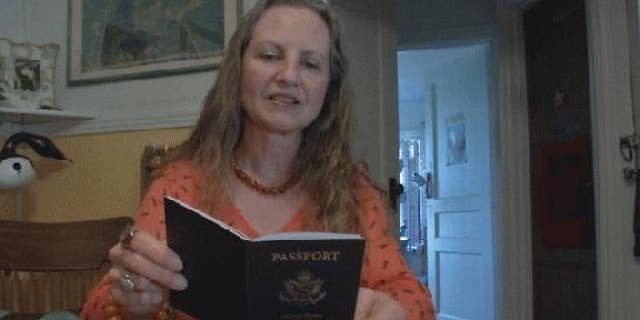 NASHVILLE, Tenn. – The Social Security Administration told the daughter of a World War II veteran that she was a "non-citizen," even though the woman has a passport and citizenship papers.
Carol Hagen tried to replace a lost Social Security card in January, but instead received some troubling news.
"I'm standing at the Social Security Administration, and someone's telling me, 'Are you aware that your records show that you're a non-citizen?'" Hagen said.
Hagen was born in Gibraltar, a British territory on the coast of Spain, but she's lived in the U.S. most of her life. She has a passport and citizenship papers from when she was 17 years old.
Her father Chester Hagen served in the Army Corps of Engineers in WWII.
"It's a sad state of affairs," Carol Hagen said about her current situation. "I think my father would be very surprised."
Hagen believes a computer glitch may be to blame.
She says an administrator told her the system automatically enters a person's date, city and country of birth.
Gibraltar is only about 2.5 square miles and too small to have cities. Her birth certificate simply reads "Gibraltar."
Hagen says the lack of a city on her birth certificate is likely what made her information incomplete.
Hagen has since received a new Social Security card but fears the "non-citizen" label may have cost her promising jobs in years past.
Fox 17 asked the Social Security Administration's regional office in Atlanta if that was the cause, and if other people had similar problems what they could do about it.
A spokesperson not respond to questions on the day the story aired.
For more stories go to WZTV Fox 17
Follow us on twitter.com/foxnewslatino
Like us at facebook.com/foxnewslatino