'Dangerous phenomenon': Israeli man charged with trying to join ISIS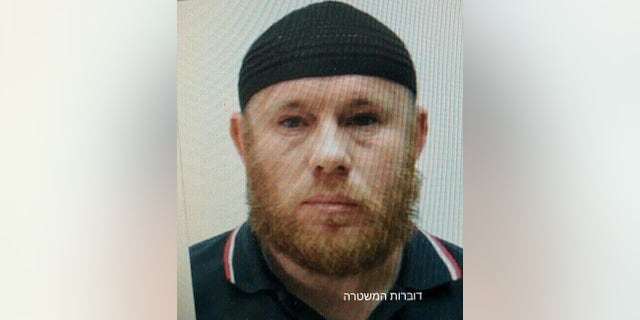 An Israeli man has been arrested for allegedly trying to join the ranks of the Islamic State in Syria, the Israel Securities Authority announced on Wednesday.
SYRIAN REFUGEES SELLING ORGANS FOR THE CHANCE TO REACH EUROPE
Valentin Vladimir Mazalewski, a 40-year-old Belarus-born father of five from the Arab town of Shibli in northern Israel, allegedly bought a one-way ticket to Turkey so he could cross the border to Syria and join the jihadist group, security officials said in a statement.
The suspect contacted various Russian ISIS operatives in January using the Telegram app, in a group called the Caliphate, according to the indictment. The operatives reportedly taught him how to coordinate and plan his trip to Syria.
ISIS FIGHTERS' HANDWRITTEN LETTERS FOUND AT ABANDONED MOSUL TRAINING COMPOUND
He was arrested Tuesday and charged Wednesday in the district court of Nazareth.
Mazalewski immigrated to Israel from Belarus in 1996. According to ISA, he converted to Islam in 2000 after meeting his current spouse, an Israeli Arab from Shibli, during his army service.
In their statement, the ISA described Israeli citizens leaving the country to join the ISIS ranks in Iraq and Syria as a "dangerous phenomenon."
The Israeli newspaper Haaretz reported this week that the number of Arabs jailed in Israel for activity inspired by radical jihadist movements soared by almost 600 percent over the last year. As many as 83 people have been detained in 2016, up from just 12 at the end of 2015.
The detainees, who include both Israeli citizens and Palestinians, have been influenced mainly by ISIS or Al Qaeda, according to investigators.
The security establishment considered ISIS a "serious security threat in Israel," and vowed to use "all measures at its disposal to ensure the goal of preventing such threats and bring all involved in such activity to justice."
The ISA statement continued, "It is apparent that the Islamic State organization puts forth a distorted picture, where under the rule of IS they provide a good, honorable life, and those who join or will join the fighting ranks of the organization are promised a religious and military adventure."
"However," the statement added, "investigations into Israelis who have returned from Syria and Iraq show the reverse- indicating poor living conditions and a life under constant risk."