Dalai Lama says any female successor would have to be 'attractive'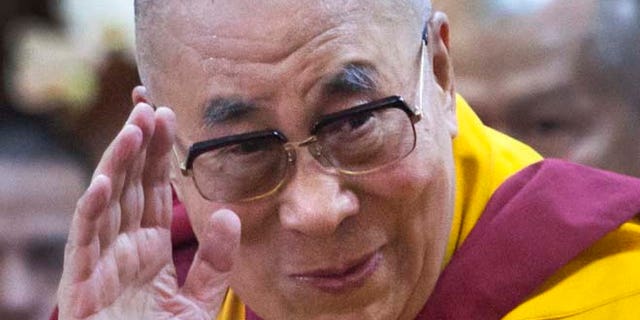 The Dalai Lama said in a BBC interview Tuesday that if a woman succeeds him, "that female must be attractive, otherwise it is not much use." He did not elaborate.
The Tibetan spiritual leader, 80, a self-declared feminist, made the remarks while on a nine-day visit to London, where he is promoting the concepts of compassionate and considerate behavior, The Telegraph reports.
The Dalai Lama made the comment, which he says was not a joke, in response to BBC journalist Clive Myrie's question about whether it was possible a woman could take over for him.
He confirmed it was, mentioning a statement he made in a 2013 interview that a female Dalai Lama would have "biologically more potential to show affection and compassion."
The comment has been met with widespread criticism from women's rights groups and social media. In the past, the Dalai Lama has said he does not like backlashes of this sort, saying some feminist activists are too emotional, according to the Telegraph.
The interview also discussed the refugee crisis. The Dalai Lama urged European nations not to reject individuals because of their Muslim faith, saying "Islam, like any other religion, it sends its message of love forgiveness." He also condemned the use of force within the Middle East.
"Unless you deal with this problem in a non-violent way, today one [Usama] bin Laden, after a few years ten bin Laden, after more years hundred bin Laden could come," he said.
The Dalai Lama, whose real name is Tenzin Gyatso, received the Nobel Peace Prize in 1989 and is hailed by Western activists and celebrities for his advocacy of independence for Tibet, among other causes.
When he is around 90-years-old, he will make a decision with other Buddhist leaders about whether a successor should take on the role of being the 15th Dalai Lama.