Dad Of Santa Barbara Victim Wants To Meet, Work With Shooter's Father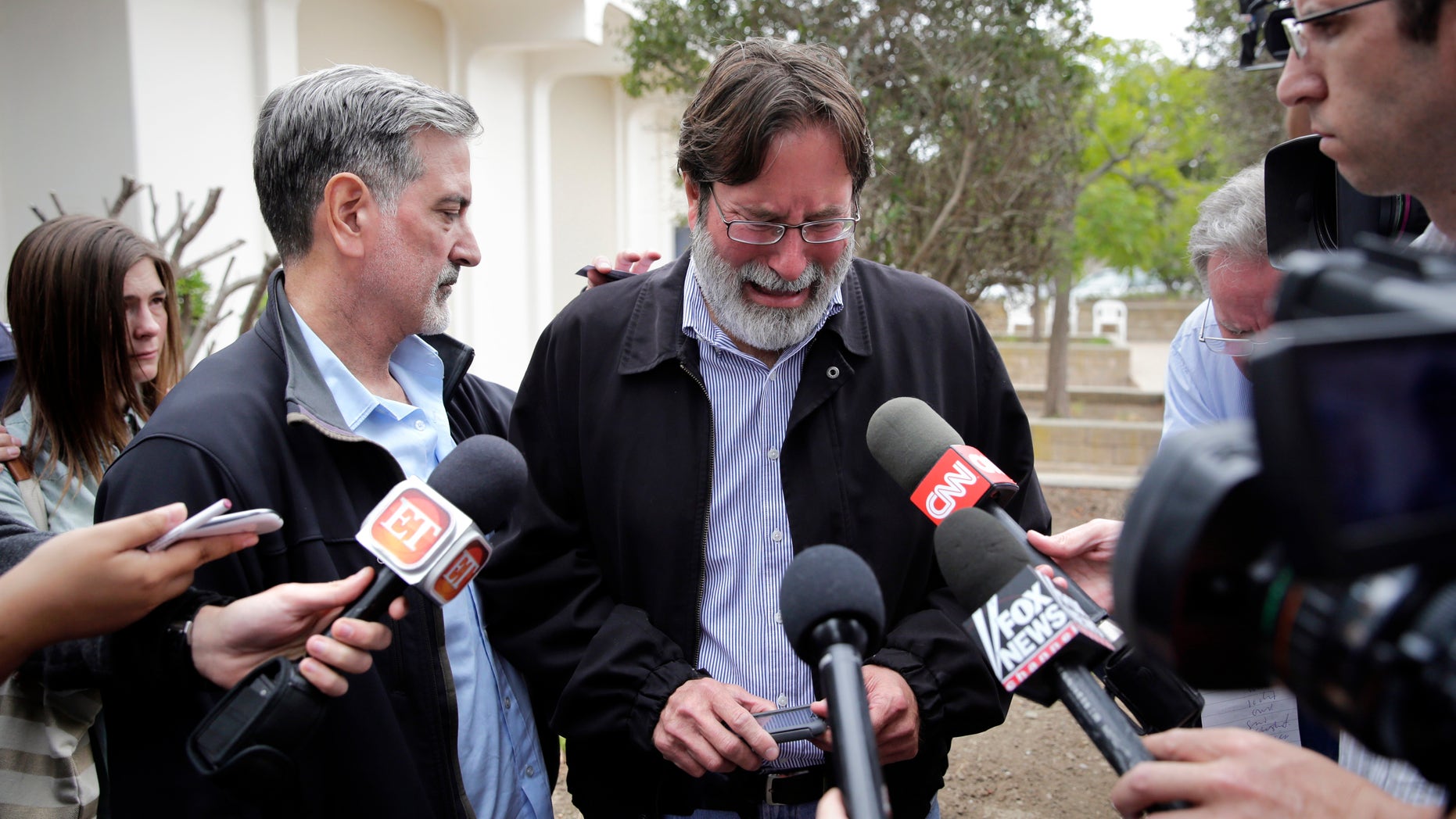 "I lost my son. He lost his son. We have that in common," said Richard Martinez, the father of one of the victims killed in the shooting Friday night near the University of California, Santa Barbara.
In an interview with Los Angeles Times, the devastated dad of 20-year-old Christopher Michaels-Martinez said he wants to meet with the father of his son's killer and work toward preventing future tragedies.
"We want, if possible, that the deaths of our son and his son should mean something," he told the Times.
He said his son was an applied student and avid reader, as well as an athlete from a young age. The boy had decided to become a lawyer and was preparing for a year studying abroad in London when he died, the Times reports.
Michaels-Martinez was one of six victims allegedly killed by Elliot Rodger, who also died in the rampage.
The shooting rampage began around 9:30 p.m. and lasted about 10 minutes.
In the end, he shot and killed three others at random, and injured 13 more either with gunshots or the BMW that he used as a battering ram against bicyclists and skateboarders.
Deputies found three semi-automatic handguns along with 400 unspent rounds in the car. All were purchased legally.
Minutes before the shooting on Friday night, Rodger's mother got a call from her son's therapist that he had emailed a ranting manifesto about going on a deadly rampage.
The mother went to her son's YouTube channel and found the video in which he threatens to kill people. She alerted authorities and set off frantically with her ex-husband to Santa Barbara.
By the time they arrived, it was too late.
"They're in deep, deep grief," family friend Simon Astaire said Sunday as he recounted the family's ordeal. "Their grief which is nearly unbearable to be close to is as much for the loss of their son as for the victims.
The Associated Press contributed to this report.
Follow us on twitter.com/foxnewslatino
Like us at facebook.com/foxnewslatino