Czechs rally to demand resignation of acting PM Babis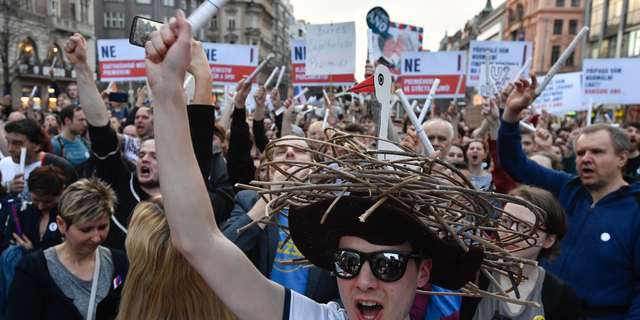 PRAGUE – Thousands of people have rallied across the Czech Republic to protest acting Prime Minister Andrej Babis.
The protesters in 20 Czech towns and cities, including the capital of Prague, demanded that the wealthy entrepreneur resign from government.
The centrist ANO (YES) movement led by Babis won a parliamentary election in October, but his minority government lost a confidence vote in January and had to resign.
President Milos Zeman asked Babis to try to form another government, but other parties are reluctant to join a coalition because Babis is under investigation for fraud.
He denies wrongdoing.
Babis' political future has been further complicated by claims from Slovakia's Institute of the Nation's Memory that Babis collaborated with the former Czechoslovakia's communist-era secret police.
A court has dismissed his lawsuit against the institute.