Czech ex-PM admits love affair with indicted aide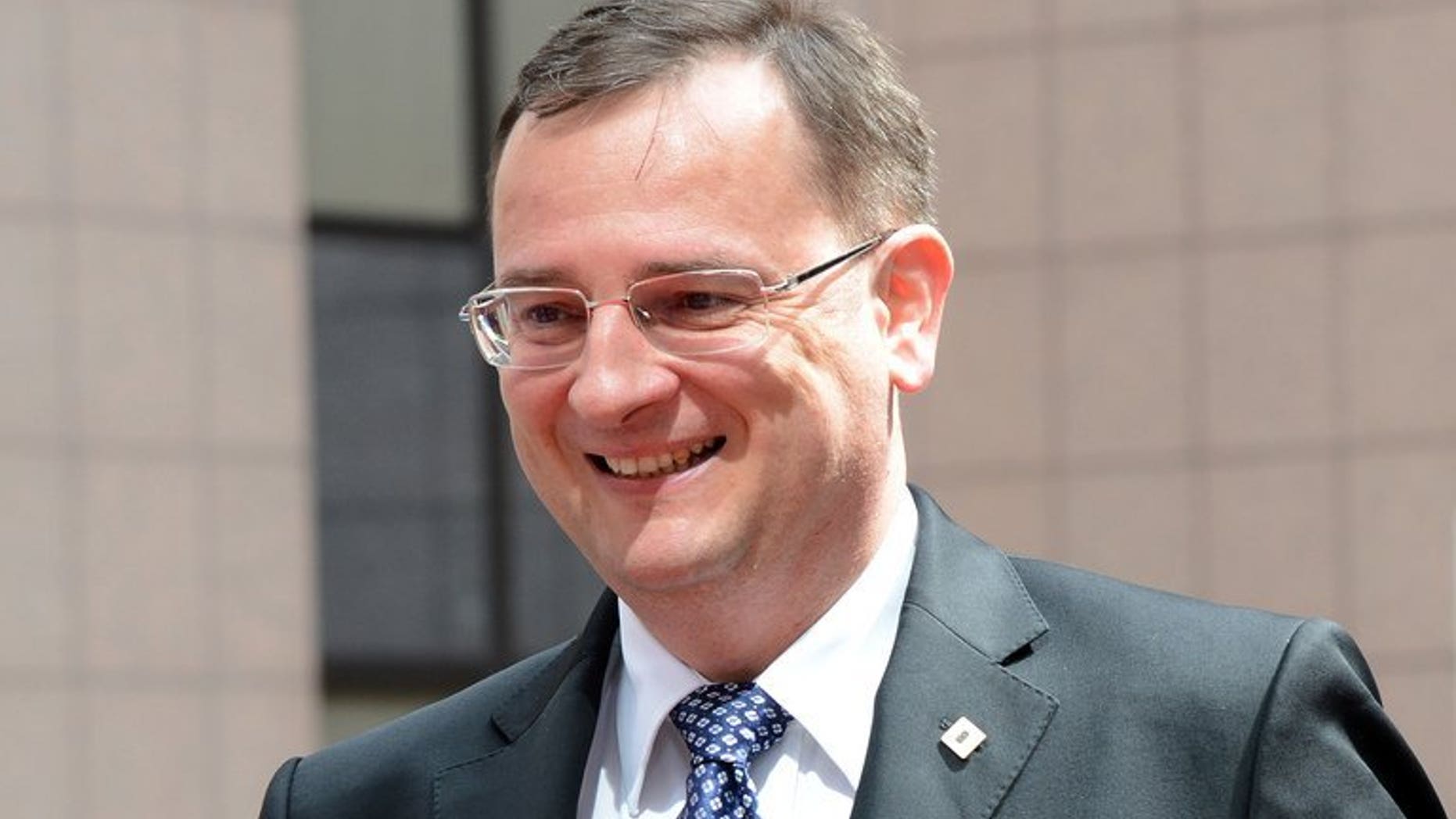 PRAGUE (AFP) – Former Czech prime minister Petr Necas on Saturday admitted a love affair with his top aide whose indictment of bribery and abuse of power led to the fall of his centre-right administration.
Necas stepped down in mid-June after his chief-of-staff Jana Nagyova had been charged along with seven other senior figures including military intelligence heads and former lawmakers.
"I have a relationship with Jana Nagyova. It's a solid relationship and I definitely reckon with it for the future," Necas said in an interview for the Pravo broadsheet daily while Nagyova remained in police custody.
"I also definitely support her," added 48-year-old Necas, who led a wobbly centre-right coalition government between 2010 and last month.
Prosecutors believe Nagyova, also 48, had military spies tail Radka Necasova, the ex-prime minister's wife of 25 years with whom Necas has four children and whom he is currently divorcing.
They also claim Nagyova offered lucrative posts to three rebel lawmakers from Necas's own party in exchange for their resignation.
Prosecutors now also seek criminal charges for Necas in relation with the allegedly bribed rebel lawmakers, and they have asked parliament to strip him of his immunity.
Necas himself has played down the affair as mere political horse-trading.
As the prime minister of the central European EU member of 10.5 million people, Necas was replaced by Jiri Rusnok, a close ally of leftist President Milos Zeman, whose left-leaning technocrat government was sworn in on Wednesday.