Czech churches criticize police for raids against Muslims during Friday prayers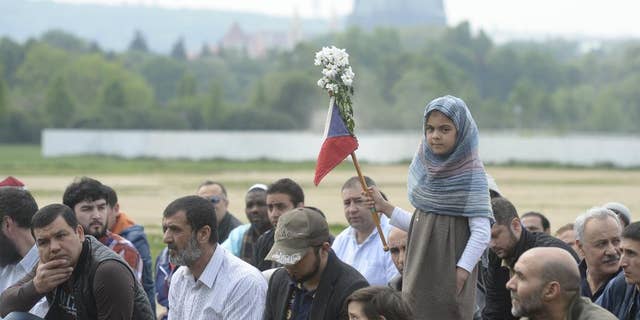 NEWYou can now listen to Fox News articles!
PRAGUE – Czech churches are backing local Muslims who have been complaining about police raids in Islamic centers during prayers.
The two raids took place April 25 in Prague as police arrested a 55-year-old Czech and charged him with racism for publishing an Islamic book that police alleged spreads racism, anti-Semitism, xenophobia and violence against "inferior races."
An Indonesian diplomat was among the 20 detained, prompting its embassy to complain.
Joel Ruml, deputy head of the Ecumenical Council of Churches, an umbrella organization of Christian churches, said Friday that the raids "seriously violated" the rights of believers and police should apologize for them.
Catholic priest Tomas Halik called the raids "a sin" on a local website.
Hundreds of Muslims were praying Friday near the Interior Ministry building in Prague to protest.