Cyprus holds state funeral for respected ex-president Glafcos Clerides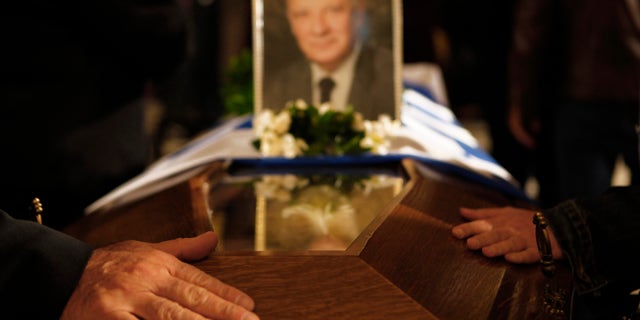 NICOSIA, Cyprus – Politicians, dignitaries, and hundreds of ordinary people have gathered at the Orthodox Christian Church of the Lord's Wisdom for the state of funeral Cyprus' widely respected former president, Glafcos Clerides, who died last week at the age of 94.
Tuesday's funeral is the culmination of a three-day mourning period for Clerides whose statesmanship was the driving force behind the divided country's successful European Union membership bid.
Greek Prime Minister Antonis Samaras and Serbian President Tomislav Nikolic are among those in attendance.
A British-trained lawyer and World War II veteran, Clerides helped shape Cyprus' politics over a career spanning nearly half a century.
But his dream of reunifying Cyprus, which was split into Greek and Turkish sectors in 1974, eluded him.